TECHNOLOGY
'POP ICON CLASHES' LAUNCHES ON ANDROID AND IOS
The game Pop Icon Clashes works like Celebrity Death Match — you can play against friends as a popular figure avatar.
11.02.2022
BY WILHEMINA BOWEN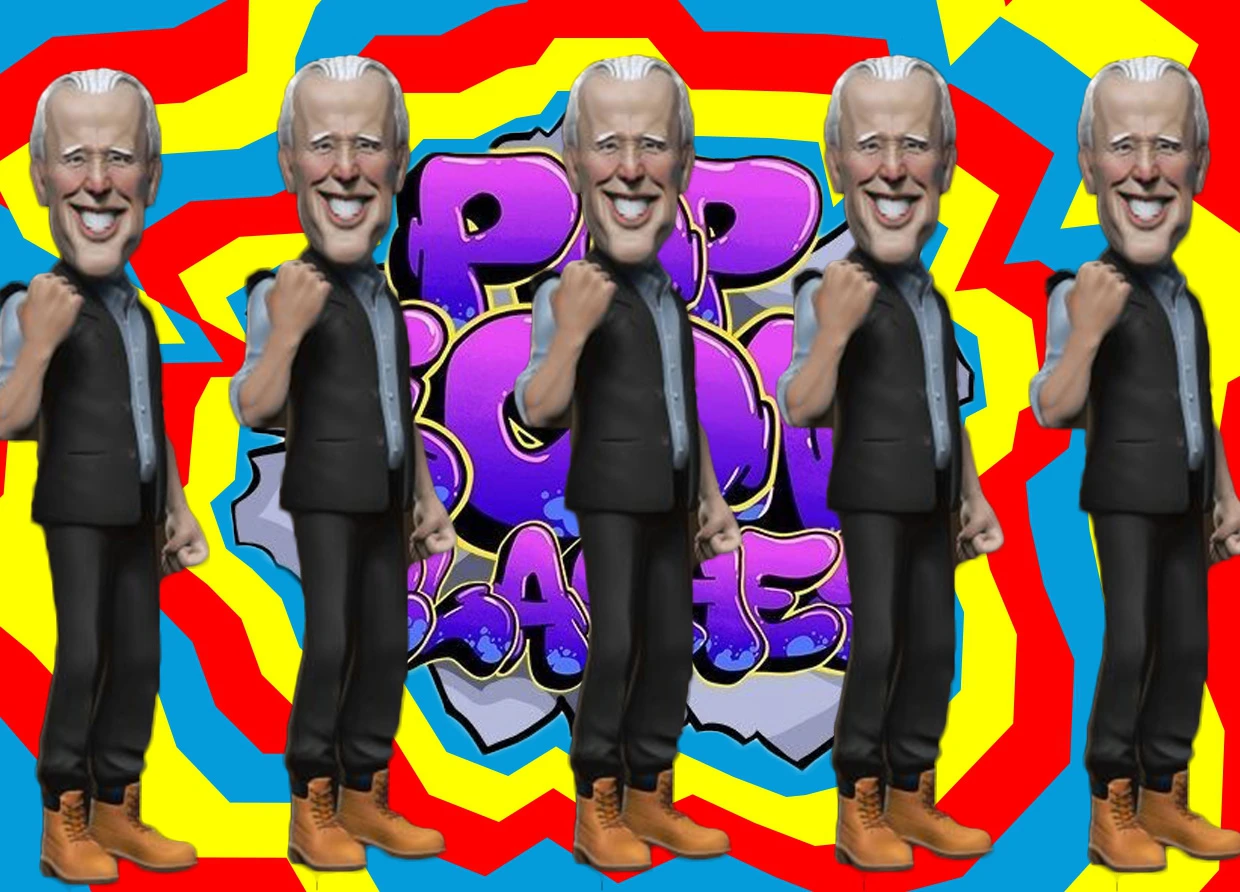 Richard Willis Jr. of Mozell Entertainment Group, together with Bryan Ransom of Ransom Notice Media, recently announced the release of Pop Icon Clashes, a multi-platform two-player game designed for the users to clash their respective favorite celebrity pop icons.
But it goes beyond just traditional celebrities, the creators basically promised everyone "those repping pop culture from the worlds of music, television, and even politics against one another in a battle royale like nothing you've ever seen before… or since" will be up for grabs within the game.
The game champions its political icons character genre for this debut.
"Think Celebrity Death Match meets the Presidential debates with you as President Joe Biden and your friends as Donald Trump (or vice versa). Play against one another in a fun, high-spirited clash that takes place in the metaverse. It's stress-releasing and fun," wrote the studios in their release.
For instance, you can start the Battle of the Vice Presidents as current U.S. VP Kamala Harris and go against former VP Mike Pence. However, that's not all.
"Battle friends and foes as your favorite Celebrity or in the Cultural Category in this high-spirited clash in the metaverse. A game where your skills determine the true Pop Icons and Champion Status. Not only is it fun but also stress-relieving!"
The studios also announced new composites and genres of characters are currently being developed.
"And more COMPOSITE & GENRE-CHARACTERS are on the way! The game makes the possibilities endless!" the release said.
View this post on Instagram
Behind Pop Icon Clashes
Willis, one of the few Black men in the app development space, is the CEO and founder of Mozell Entertainment Group, a creative and business entity experienced in conceiving, developing, pitching, and producing projects for television, film, theatre, and music.
A playwright by trade, Willis was a writer on the Emmy-nominated Martin Scorsese Presents THE BLUES, which is but one of many of his award-winning feature films. The Peabody Award winner and Mozell Entertainment Group have a full slate of projects for proffer in 2022.
A graduate of North Carolina State University, Ransom began his career as a Chemical Engineer in the paper industry before making the exciting transition into the entertainment industry. A dedicated entrepreneur, Ransom founded companies in two continents: Europe and North America.
While running MoonDog Studios, Ransom spearheaded the creation, development, and fabrication of interactives to celebrate the 60th anniversary of the Apollo Landing project at the Kennedy Space Center.
#THE S MEDIA
#Media Milenial
LATEST NEWS
We have a vast selection of rolex replica such as the Daytona, Milgauss, Submariner, Explorer, Gmt Master II in http://www.localdlish.com
We have a vast selection of rolex replica such as the Daytona, Milgauss, Submariner, Explorer, Gmt Master II in http://www.localdlish.com
We have a vast selection of rolex replica such as the Daytona, Milgauss, Submariner, Explorer, Gmt Master II in http://www.localdlish.com
We have a vast selection of rolex replica such as the Daytona, Milgauss, Submariner, Explorer, Gmt Master II in http://www.localdlish.com
We have a vast selection of rolex replica such as the Daytona, Milgauss, Submariner, Explorer, Gmt Master II in http://www.localdlish.com
We have a vast selection of rolex replica such as the Daytona, Milgauss, Submariner, Explorer, Gmt Master II in http://www.localdlish.com
We have a vast selection of rolex replica such as the Daytona, Milgauss, Submariner, Explorer, Gmt Master II in http://www.localdlish.com
We have a vast selection of rolex replica such as the Daytona, Milgauss, Submariner, Explorer, Gmt Master II in http://www.localdlish.com
We have a vast selection of rolex replica such as the Daytona, Milgauss, Submariner, Explorer, Gmt Master II in http://www.localdlish.com
We have a vast selection of rolex replica such as the Daytona, Milgauss, Submariner, Explorer, Gmt Master II in http://www.localdlish.com
We have a vast selection of rolex replica such as the Daytona, Milgauss, Submariner, Explorer, Gmt Master II in http://www.localdlish.com
We have a vast selection of rolex replica such as the Daytona, Milgauss, Submariner, Explorer, Gmt Master II in http://www.localdlish.com
We have a vast selection of rolex replica such as the Daytona, Milgauss, Submariner, Explorer, Gmt Master II in http://www.localdlish.com
We have a vast selection of rolex replica such as the Daytona, Milgauss, Submariner, Explorer, Gmt Master II in http://www.localdlish.com
We have a vast selection of rolex replica such as the Daytona, Milgauss, Submariner, Explorer, Gmt Master II in http://www.localdlish.com
We have a vast selection of rolex replica such as the Daytona, Milgauss, Submariner, Explorer, Gmt Master II in http://www.localdlish.com
We have a vast selection of rolex replica such as the Daytona, Milgauss, Submariner, Explorer, Gmt Master II in http://www.localdlish.com
We have a vast selection of rolex replica such as the Daytona, Milgauss, Submariner, Explorer, Gmt Master II in http://www.localdlish.com
We have a vast selection of rolex replica such as the Daytona, Milgauss, Submariner, Explorer, Gmt Master II in http://www.localdlish.com
We have a vast selection of rolex replica such as the Daytona, Milgauss, Submariner, Explorer, Gmt Master II in http://www.localdlish.com