SPEED + BEYOND
TROOPERS CUSTOM'S NEWEST PRODUCT: THE CLASSIC AND SIMPLE "SMOKEY" SERIES
Trooper Custom's newest "Smokey" series features Smokey Lite and Regular, with a new open-face concept and classic design.
31.03.2022
BY MAXWELL SOETOMO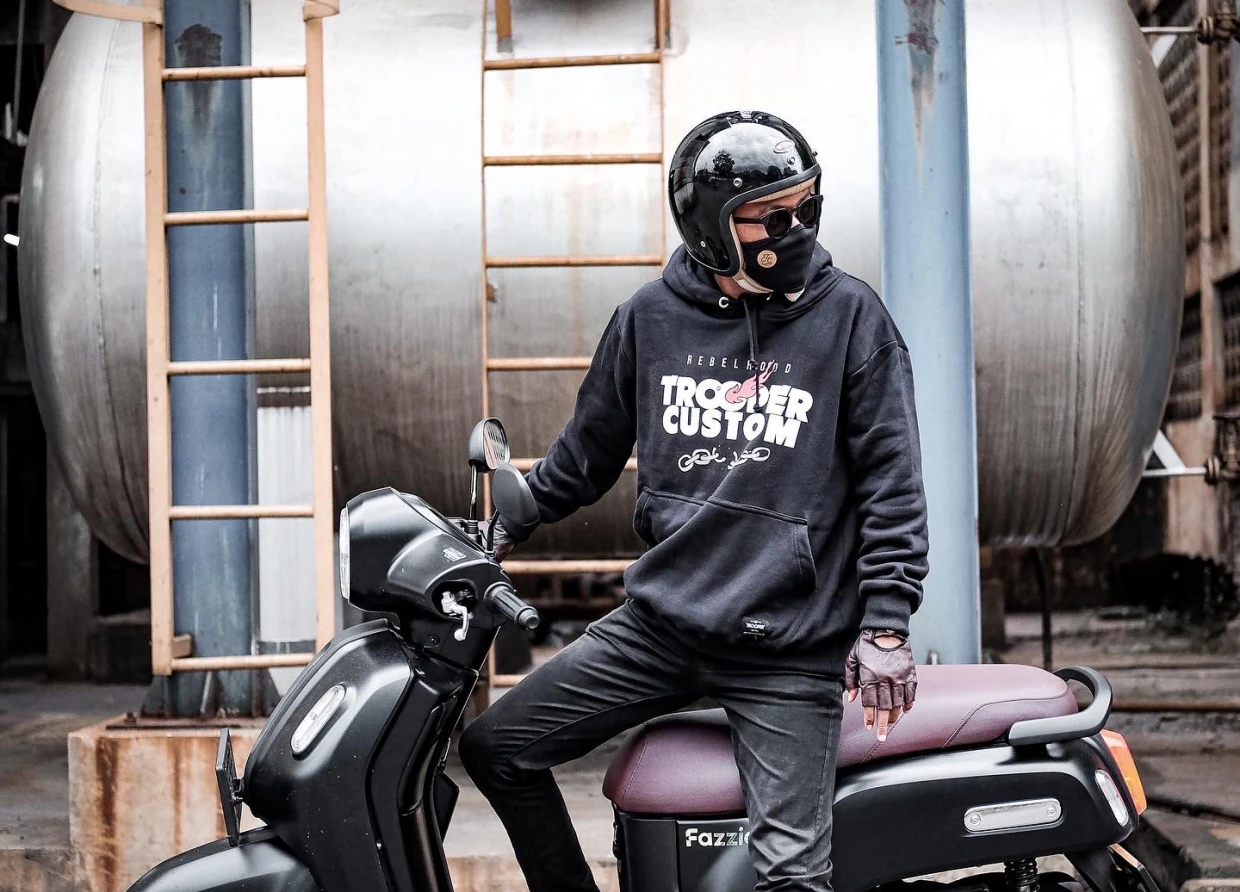 Motorcycling has been part of Indonesia's travel choices. This activity not only serves as a hobby for many people, but it also attracts and strengthens the bonds between those who share an interest in it. Trooper Custom, for example, believes that the motorcycle industry can be a place to express one's creativity.
Moreover, according to Trooper's official website, they thrive beyond helmets design and production. "Trooper is not just a helmet, it's an expression of art. We speak up through our creation," it says.
Troopercustom continues to produce handmade helms and has introduced its newest product, the "Smokey" series, with an open-face concept. It also comes with a minimalistic design, consisting of two categories, the Smokey Lite and Smokey Regular. The series is named "Smokey" for its classic twist.
Details on Smokey series
Trooper was founded in 2014 by a group of people who sought to meet the demand for personalized helmets due to a passion for auto racing. Through a long process and work, Trooper turned its passion to fashion, particularly in motorbike helmets. The company believes that every rider needs one helmet which fits their personal character.
"We are here, not only to complete the look of all riders but shape their character that really fit the ride. What's important to our customers is what's important to us. In this way, we not only serve the authentic core but democratically spread the love of the sports and activities that we ourselves are so passionate about." Director of Research and Development Trooper Custom, Oki Nandiwardhana, on a virtual press conference on Tuesday, March 29.
Troopercustoms' products all met Indonesia's Nasional Standard (SNI), and the company pledged to produce only qualified products.
"Troopercustom's newest products also have SNI license like the previously released products. Where Trooper Customs commits to producing handmade products with the best quality and passed the SNI test," explained the director of research and development of Trooper Custom, Oki Nandiwardhana, on a virtual press conference on Tuesday, March 29.
Trooper emphasizes on creativity process
Troopercustom co-owner Peter Chandra revealed the details of the production process during a Virtual Press Conference on 29 October 2021, stressing the authenticity: "The helm productions are made by Trooper's fellow employees from zero, without any advanced technologies."
"The design and motive through painting that we scratch on the helmet become its own unique characteristics for the rider. For that reason, upon purchasing the helmet from Trooper, not only that we should prioritize safety procedures, but we also have to be part of a culture where we can appreciate craftsmanship from young creative people," he added.
The aforementioned two types, Smokey regular and Smokey Lite, were produced to cater to the needs and characters of each biker. The Smokey lite is used for those with active and stylish activities. Meanwhile, the Smokey Regular is for those who are detail-oriented and perfectionists.
Their products can be bought at e-commerces and on their official website store. The price ranges from Rp. 985,000 (US$ 68.65) to Rp. 1,285,000 (US$ 89.56).
#THE S MEDIA
#Media Milenial
#helmet
#handmade
#custom
#bikers
#motorbike