TECHNOLOGY
TOP 7 MOST DOWNLOADED APPS DURING THE PANDEMIC 2021
These apps will keep you from being bored while staying at home during this pandemic.
02.07.2021
BY STORTER BEL
The pandemic has forced some of us to stay at home. Therefore sometimes we entertain ourselves with fun applications.
The S Media would present to you the top 7 most downloaded apps in 2021 during the pandemic.
1. TikTok
TikTok is currently one of the most downloaded apps in the world. Last April 2020, the app had amassed over 2 billion downloads globally. You could see that many people are becoming TikTok-kers, and some have built their careers drastically. Just take a look at Bella Poarch.
At first, TikTok was seen to be Gen-Z's app, but now a lot of people are trying to be part of it. It could be just the perfect app for you to have fun with your family or simply your friends.
2. Facebook
Facebook is still currently one of the most downloaded apps. Not only that, Facebook has been beneficial during this time when people wanted to connect and stay in touch.
The Facebook family includes Facebook, Instagram, WhatsApp, and Facebook Messenger. Facebook Advertising and marketing are two essential activities for marketers.
3. Instagram
Instagram is still one of the most popular apps, though it has a lot of competitors like TikTok. But a lot of people are into Instagram because it's very useful for marketers. According to Statista, brands uploaded an average of 0.7 posts to the social platform every day in 2018. Between IGTV, Instagram Lives, and Instagram Stories, the app provides plenty of opportunities for marketers to engage with their audience.
4. WhatsApp
WhatsApp is now part of the Facebook family. Similar to Facebook, it's very useful during this time when people want to connect and stay in touch. Not only that, you could have a lot of family or friends on WhatsApp.
5. Telegram
Another popular messaging app is Telegram, a free app with about 500 million active monthly users, which can be used to send photos, videos, and different types of documents in addition to regular messages. Telegram supports mentions, hashtags, and has cross-platform availability, making it convenient for businesses and large organizations. It also makes it possible to create groups of up to 200,000 and create private and public channels to invite your customers to join.
6. Moj
Moj is an Indian-based application. It's just similar to TikTok and other social media platforms. This app is relatively new, making its debut in July 2020 and quickly racking millions of viewers. It has over 80 million active monthly users who spend an average of 34 minutes on the app every day.
7. Zoom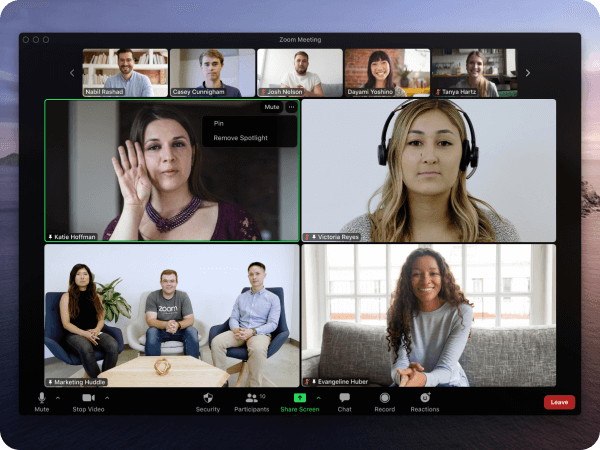 There you go, Zoom, as most of us are currently working from home. Zoom is just the best application for us to conduct our meetings and even zoom hangouts. Though at the moment, it's impossible to get out from the zoom burnout, hanging in there, people!
#THE S MEDIA
#Media Milenial