ART + CULTURE
TOP 7 BEST 'SEPTEMBER' SONGS BESIDES "WAKE ME UP WHEN SEPTEMBER ENDS"
Songs with 'September' in the title that you could really listen to.
02.09.2021
BY SYIFA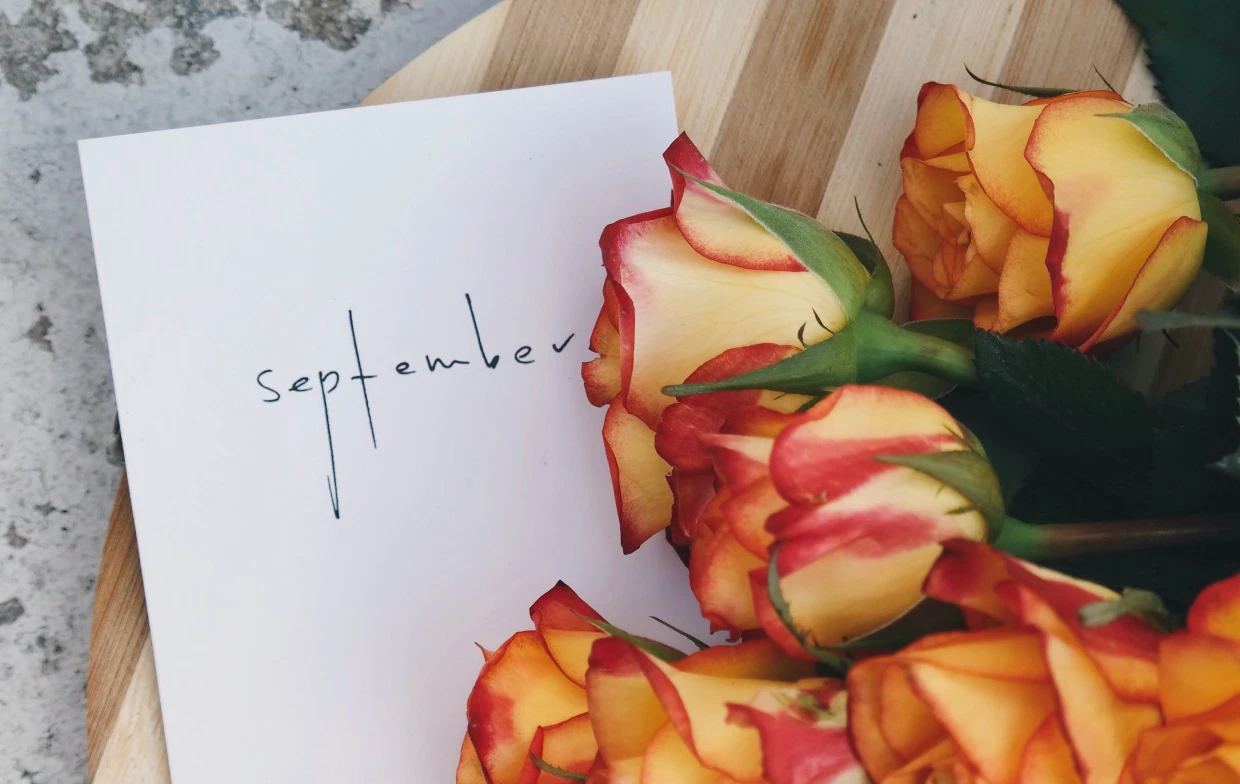 It's not officially September if you don't play the legendary Green Day's song, 'Wake Me Up When September Ends'. That song has been the 'go-to' song every time September comes for years. But do you know that there are a lot of songs with the title 'September'?
September is a special month that could mean many things for everyone. From the changes of season, the time to go back to school, the time to meet your fellow friends after such a long holiday, or even as simple as starting to miss your summer love. Maybe you could consider playing 'September' songs to start off the month.
Here are our recommendations on 'September' songs to celebrate this month. Let's hope that by listening to these songs, your September days could be more fun than ever! Cheers!
1. Earth, Wind, and Fire – September
The 'September' song from the legendary group Earth, Wind, and Fire is one of the songs that will get you on the dance floor. The classic 'September' kind of told us to live more. The groove really focuses on remembering the good times of the past and always living in the moment.
2. Vina Panduwinata – September Ceria
Well, this song is certainly familiar for those of you who love Indonesian old music. There is never a bad time to listen to Vina Panduwinata's 'September Ceria'.
The song itself tells the story about a girl who finally meets the love of her life in one September. In which they are finally able to see the future with such optimism and happiness. The energy that maybe you need to embody.
3. Adhitia Sofyan – September
Another great 'September' song from an Indonesian singer. This song called 'September' by Jakarta's indie singer-songwriter has a very mellow romantic tune.
It told the story about a couple who met on one September night. When they met, they never felt like that before. But sadly, they have to say goodbye to each other that very night.
So instead, they really try to stay together as long as they can by remembering everything they can about each other. Kind of a sad song, but it could remind you to spend a lot more quality time with your loved ones.
4. Frank Sinatra – September Song
You could listen to Frank Sinatra's classic baritone voice in this 'September Song'. It told the story about someone who tried to flirt with his love interest.
He's so serious and doesn't want to waste any time to get her. He wants them to spend every minute of every day on those beautiful September days together. Romantic much?
5. Natalie Imbruglia – Come September
This 'September' song from Australian singer-songwriter Natalie Imbruglia basically told the story of someone who experienced such a bad couple of months.
Then September comes, and everything bad would be gone. It's like September is a fresh new start. Like the lyric said, 'Everything wrong gonna be alright, Come September'.
What a perfect song to start your September, right?
6. Barry White – September When I First Met You
Another great song from Barry White. The song 'September When I First Met You' told the story about a couple who met on one September day.
This song kind of reflected on their love journey, from the moment they met until they finally fell in love. The lyrics really showed how beautiful those days were.
Its fun yet charming tune could also make you smile for the whole day. Making you wish that you also could find love on these special September days.
7. JP Cooper – September Song
This JP Cooper's song has a really fun tune, with a romantic but simple lyric. A perfect combination for a love song.
Basically, this song is some kind of the nostalgic and innocent point of view about teenage love.
It's a perfect September song since you could really reflect on those fun summer love and how simple our life was at that time.
Bonus: Green Day – Wake Me Up When September Ends
Lastly, of course, there has to be this song. Green Day's 'Wake Me Up When September Ends' is very different from the other songs on this list.
This song is not a goofy romantic song. Instead, this song told us a very sad story from the vocalist's life experience.
Green Day's vocalist, Billie Joe Armstrong, lost his dad due to cancer when he was little. When he was upset, he locked himself in his room and said the line "wake me up when september ends" to his mom.
This song might not be a happy song. But you could say that this song could teach you not to give up on life, even when it felt really hard.
#THE S MEDIA
#Media Milenial
#September songs
#Green Day
#Wake Me Up When September Ends
#September Ceria
#September
#Earth Wind and Fire