TECHNOLOGY
TOP 3 FITBITS FOR YOUR DAILY HEALTH TRACKER
Easily keep your healthier habits on track just by monitoring your wrist.
12.01.2022
BY SALMA S.A.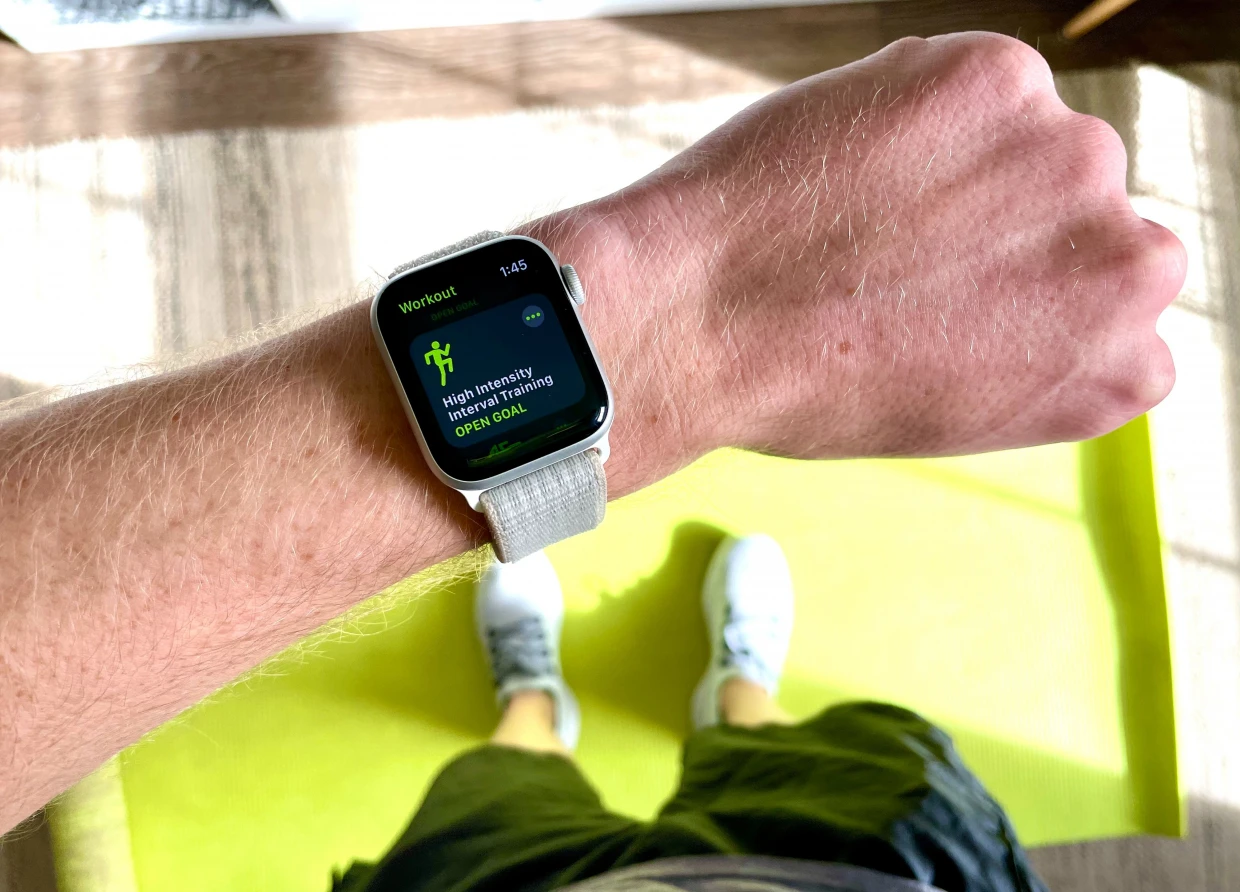 New year, new you! Have you created your resolutions for 2022? Keeping our mind and body healthy has been our top new year's resolution and priority in these past two years of the pandemic. Eating healthier foods, exercising daily, and getting a good rest are some habits we can start for a healthier life. However, when we are not used to doing those healthy activities, forming them as a habit can be a big challenge.

Worry no more. There's a gadget named Fitbit to help you maintain your healthy habits and motivate you to keep going. The gadget is worn around your wrist that measures your daily steps, heart rate, sleeping patterns, and even blood oxygen level. It is equipped with GPS tracking during your exercise. You can connect it to your smartphone to receive call or text notifications.

There are currently 24 Fitbits that have been released to the market. Each Fitbit offers different features with different prices as well. Here are our top 3 recommendations of Fitbits to help you find your perfect Fitbit match.

Sense Smartwatch (2020)
If you don't want to improve your physical and mental health, the Sense Smartwatch is perfect for you. The Fitbit Sense is designed to help you understand your body and mind more. It includes some tools for meditation and mindfulness to support your daily mental exercise. Physical exercise-wise, Sense has impressive fitness tracking features that track heart rate accurately. It will display your stats appropriately at the end of your workout sessions.
As it is one of the best Fitbits, Sense is equipped with an ECG sensor to detect your heart's signs of atrial fibrillation. It also has a stress monitor, which is able to measure the changes in your adrenal activity by detecting your skin's electric conduction. The higher electrodermal activity (EDA) measured in your skin means the higher your stress level. Sense also covers the general smartwatch features such as GPS tracker, voice controls via Alexa or Google Assistant, and smartphone's notification receiver.
As for the look, Fitbit Sense has a square surface with rounded edges, giving it a premium look. There is a touch-sensitive small button on the left side to access your most-used apps. The screen is covered with Gorilla Glass. Its colors are bright and sharp, though there is an option to dim it while you are in sleeping mode.
Why buy this:
∙ Helps improve both mental and physical health
∙ The features can analyze your health's condition
∙ Reliable GPS and wide range of workout options
∙ Has excellent high-end smartwatches' tools
∙ Good-looking without decreasing its practicality
Charge 5 (2021)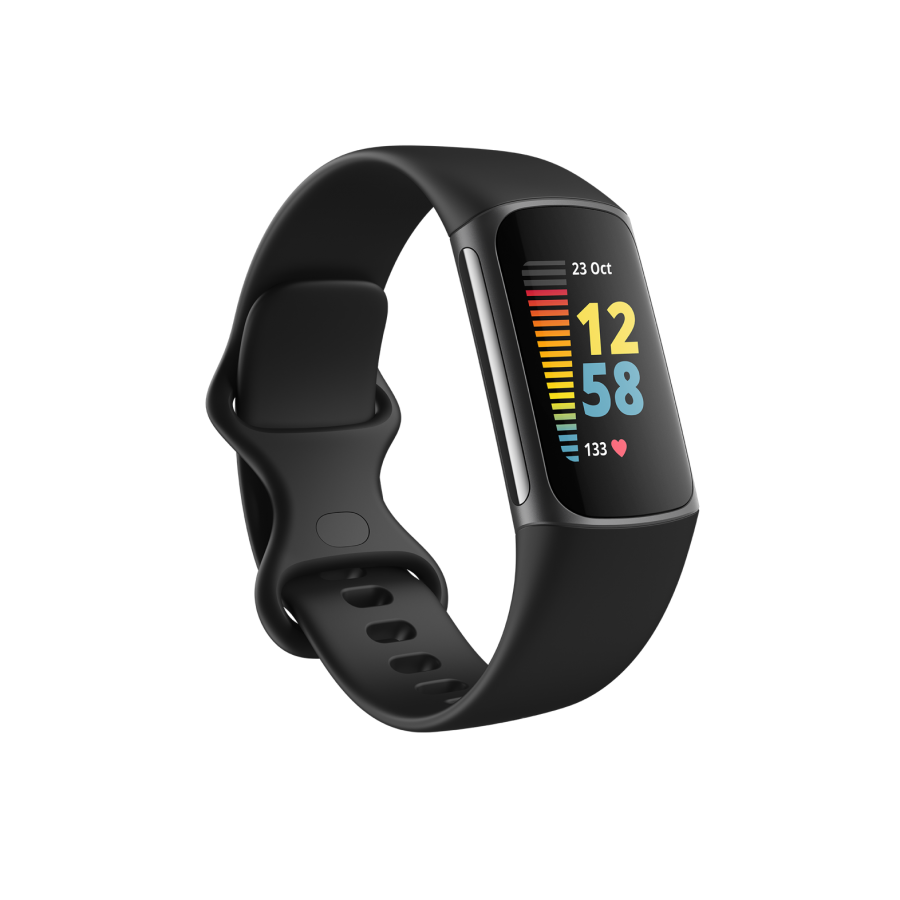 The Charge 5 Wristband was recently released last year. It has the most advanced fitness tracker features with incredible innovations. Combining the previous versions' best features, Fitbit Charge 5 is a powerful device for anyone serious about their workouts. It can track 20 workout types and simultaneously display five workout modes.
It automatically tracks runs, walks, gym workouts, and bike rides with high accuracy. It differentiates correctly between running/walking steps and cycling — a prominent problem in most tracker devices. Another impressive feature Fitbit Charge 5 has is a stress-monitor initially developed in Fitbit Sense. It is also equipped with an onboard GPS to track your running locations and distance.
Charge 5 is very comfortable to wear and looks more luxurious with its stainless-steel cover. The most noteworthy upgrade is its full-color AMOLED display with smooth scrolling and crisp animations. The advancement in the display made it much easier for you to read the notifications from your smartphone, be it texts, calls, or any other alerts. This Fitbit can last for six days between charges with daily use and sleep tracking, which is considered very powerful.
If you are getting into running or spinning, Fitbit Charge 5 is perfect for you. However, if you need to listen to music as you work out, you may want to look at the other options because Charge 5 does not feature any music tools.
Why buy this:
∙ Wide range of workout modes
∙ Accurate steps tracker
∙ Reliable GPS
∙ Excellent heart-rate tracker
∙ Suitable for the serious runner
Luxe Wristband (2021)
Looking for a stylish Fitbit that matches every outfit — be it your gym gears or running pants? Luxe Wristband might be your answer. As its name suggests, it has the look of a luxurious high-end smartwatch: sleek, polished, and petite. This Fitbit is perfect for busy formal workers who still want to keep their healthy habits on track. Luxe monitors your well-being and encourages both physical and mental exercises. It performs well in providing accurate step counts and heart rate tracking. Overall, it provides six slots for workout modes.
Luxe markets its beautiful look with a stainless steel case colored in black, gold, and silver, which matches the stainless-steel buckle. There are two variants of band options that you can choose: a silicone band and a gold-toned stainless steel link bracelet. The bracelet was designed by Gorjana, a jewel designer. Luxe is extra comfortable and lightweight. It feels almost like you don't wear anything around your wrist. The display is small, but it features a sharp vivid AMOLED.
As a petite and stylish wristband, Luxe does not cover the feature-packed smartwatch's abilities. You will not be able to make calls or make contactless purchases. Luxe is also perfect for gym-goers because it is not equipped with an onboard GPS, though you can still check the accelerometer on your smartphone's GPS. It is an ideal match for you who prefers simple gadgets that look gorgeous.
Why buy this:
∙ Stylish and luxurious look
∙ Excellent heart-rate monitor
∙ Accurate steps counter
∙ Simple and easy to use
∙ Helps you form healthier habits
Those are our top 3 Fitbits recommendations! Start your healthier habit journey today!
#THE S MEDIA
#Media Milenial
#health
#new year
#smartwatch
#fitbit
#resolution
#body goals
#fitness
#run
#luxe
#charge 5
#sense
#sport
#gym
#workout