FASHION + WATCHES
TIMOTHÉE CHALAMET DESIGNS A HOODIE FOR AFGHAN'S WOMEN'S RIGHTS
Clothes can be meaningful beyond the red carpet, too.
28.12.2021
BY WILHEMINA BOWEN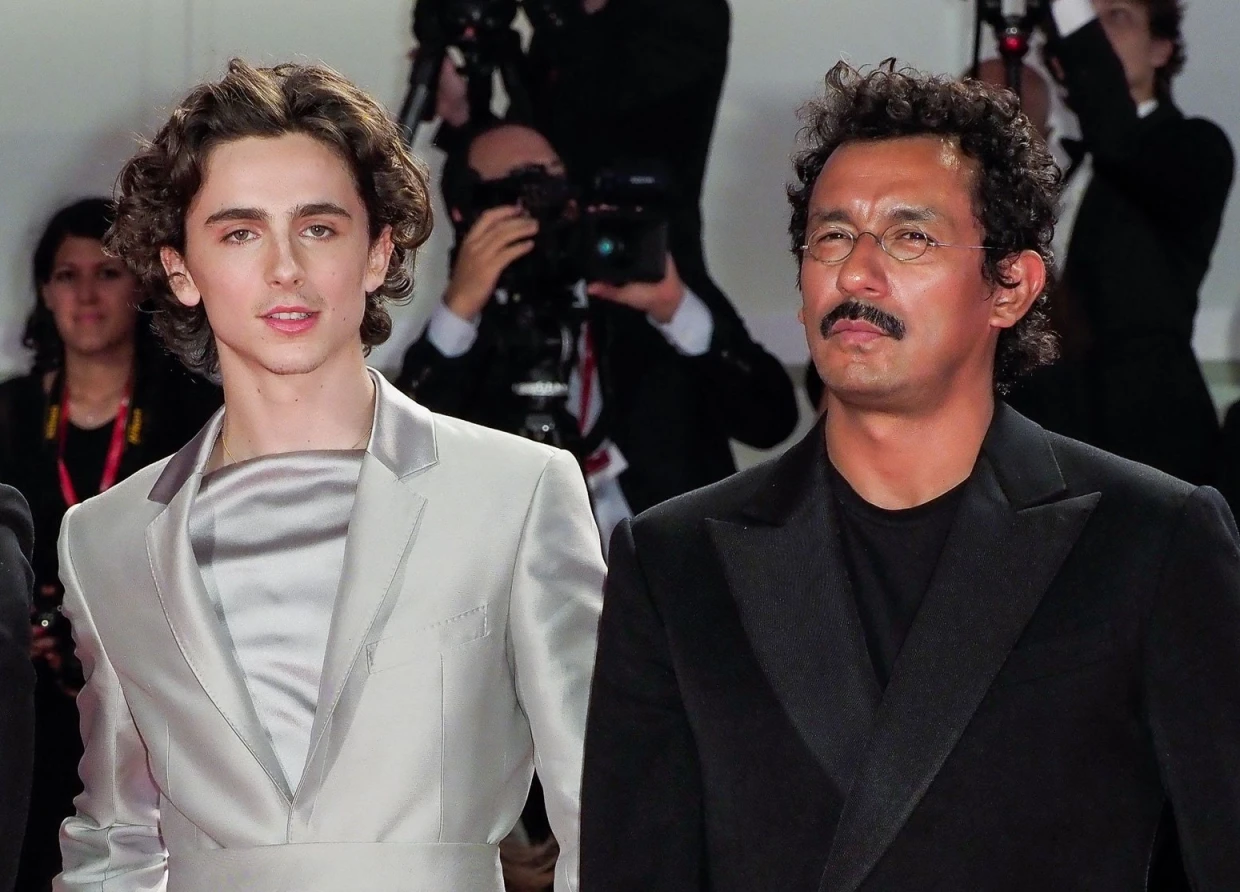 Since breaking onto the scene with his Oscar-nominated performance in Call Me By Your Name, Timothée Chalamet has become not only one of Hollywood's most dazzling on-screen stars but also one of its most distinctive red carpet outfits.
While the majority of Chalamet's peers are comfortable with a classic black tuxedo, the 23-year-old is taking risk after risk, bringing fresh vitality to what can be a somewhat drab spectator sport. He can pull off any style, from all-white suits to floral pants and a bejeweled bib. He can make almost anything seem good and has shed light on all the intriguing and arcane developments in men's fashion.
View this post on Instagram
While Chalamet's vast sense of modern menswear has seen him wear a varied assortment of brands over the years, there's one designer in particular that keeps him coming back for more: Haider Ackermann.
It's been a long time in the making

Chalamet has come to rely on Ackermann's designs for all of his most significant career turning points, from the eye-catching, belted silver satin suit he wore to the premiere of The King in 2019 to the stunning black power-shouldered top and trousers he wore to the Venice Film Festival premiere of Dune earlier this year.
As their bond has grown stronger, it has transitioned from a business partnership to a close and meaningful friendship — and, as of today, their first collaboration.
On Wednesday, Chalamet turned to Instagram to announce his newest endeavor. However, instead of promoting a new film, he is pushing something quite different: apparel.
The actor posted a photo of himself and Ackerman wearing white sweaters splashed with blue to depict the face of a young woman. But these aren't average hoodies as they were created with a charitable purpose in mind.
View this post on Instagram
Chalamet noted in the post's caption that he and Ackermann had been "wanting to build something" together for a long time. Then, in August, they learned about the humanitarian catastrophe in Afghanistan and decided to help. That's where the hoodies come in. The piece was created to benefit Afghanistan Libre, a non-profit organization dedicated to expanding the rights of women and girls in Afghanistan.
The caption explicitly states: "So for a couple of years now @h.a and I have been wanting to make something. Together, in August, we were horrified to learn of the ongoing humanitarian crisis in Afghanistan and decided to design a hoodie where 100% of the proceeds will go to @afghanistanlibre, a relief organization with boots on the ground that fights to safeguard women's and children's rights — as those atrocities continue to spread, we should amplify the voices of those silent soldiers."
For a noble cause

The hoodie, which is marketed under the pair's initials, "HATC", shows the face of a young Afghan woman emerging from a blue paint splatter theme, as well as the phrases "silent soldier" and "a common thread" embroidered across the chest. Meanwhile, The logo of Afghanistan Libre is printed on the sleeve.
Afghanistan Libre, founded in 1996 by Chékéba Hachemi, collaborates with the Afghan Ministry of Education to enhance the local systems. They also engage with local communities to change stereotypes and misconceptions about girls' education and boost their school attendance.
According to their official website, they take a comprehensive approach, with interventions tailored to each stage and walk of life — from infancy to adulthood. They are dedicated to ensuring that every girl receives the high-quality education she deserves to reach her full developmental potential. Their educational method is intended to overcome all obstacles that prevent females from attending school and receiving a high-quality education.
As the holiday season rolls around, it's a timely reminder to help those less privileged, albeit the news cycle continues to move on.
#THE S MEDIA
#Media Milenial
#fashion
#timothee chalamet