SPEED + BEYOND
ROLLS-ROYCE ASIA PACIFIC HAS A NEW LEADER FROM INDONESIA
Irene Nikkein appointed to lead the Asia Pacific market.
25.09.2021
BY A. NUGROHO
Luxury car manufacturer Roll-Royce Cars announced a new boss for the Asia Pacific region. Irene Nikkein was appointed as Regional Director for the Asia-Pacific region with an office in Singapore. This market covers Southeast Asia, Australia, to East Asia.
Interestingly, Nikkein is an Indonesian woman who has a long career in the automotive world. She has a career in the BMW Group by taking a strategic position at MINI Japan as Head of Brand Communication & Product Management.
Nikkein's experience spans nearly 15 years in senior BMW Group Asia positions, including BMW Regional Experiential & Sponsorship Manager and MINI Regional Marketing Manager.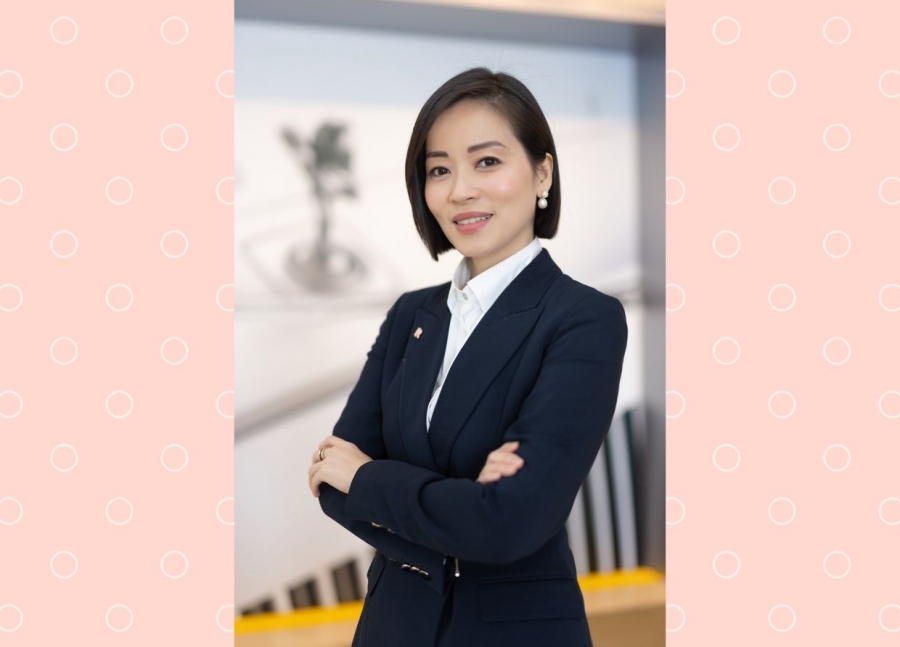 "I am delighted to welcome Irene Nikkein to Rolls-Royce Motor Cars as Asia-Pacific Regional Director. Irene has an exceptional track record and her broad experience, combined with extensive regional knowledge, makes her ideally suited to this important role." said Henrik Wilhelmsmeyer, Director of Sales and Brand, Rolls-Royce Motor Cars, in an official statement.
Nikkein graduated with a bachelor's degree in Business Administration (Major in Marketing) with Distinction from RMIT University in Singapore.
It is not yet known what strategy Nikkein has prepared for the Southeast Asian market, particularly Indonesia. The Rolls-Royce market in the home country of the Nikkei has considerable potential.
Rolls-Royce in Indonesia is under the auspices of PT Eurokars Artha Utama, which also oversees several brands such as Maserati, Mazda, BMW, BMW M, MG, Ferrari, and Porsche. The parent company of Eurokars itself is based in Singapore and oversees several brands such as Porsche, Mini, Mazda, McLaren, and MG.
Several Rolls-Royce models offered in Indonesia include the Ghost, Phantom, Cullinan, and Wraith, with an average price per model of around Rp 20 billion. There has never been data showing the market for Rolls-Royce vehicles in Indonesia, but every new model introduced is always sold out.
View this post on Instagram
Rolls-Royce is one of the luxury automotive brands in the world. Each product is made with the consumer's personal touch, making no one product the same as another.
Regarding the most expensive business, several Rolls-Royce products have been named the most expensive cars globally. Finally, in 2017, Rolls-Royce launched the Sweptail as the most sophisticated model at a price of around Rp 170 billion.
Sweptail uses a 6,600 cc V12 engine that produces 453 HP power and 720 Nm of maximum torque. The top speed achieved by the car is 241 km per hour, with the ability to accelerate from rest to 100 km per hour in 5.6 seconds.
Regarding the female figure in the automotive world, apart from Nikkein, there is also Moorissa Tjokro. Tjokro is a software engineer who concentrates on Tesla's autopilot capabilities.
The 26-year-old woman developed the Full Self Driving or Autopilot feature, which makes the driver no longer need to step on the brake and gas pedals and turn the steering wheel or shift the transmission. Moorisa is also known to have an educational background in the Department of Industrial Engineering and Statistics, Georgia Institute of Technology, Atlanta, United States of America.
#THE S MEDIA
#Media Milenial
#rolls royce
#irene nikkein