TECHNOLOGY
REIMAGINING RORO JONGGRANG WITH HP
HP Mentorship Program decided to support local creators to recreate Roro Jongrang in digital form.
15.04.2021
BY SUKSMAJATI KUMARA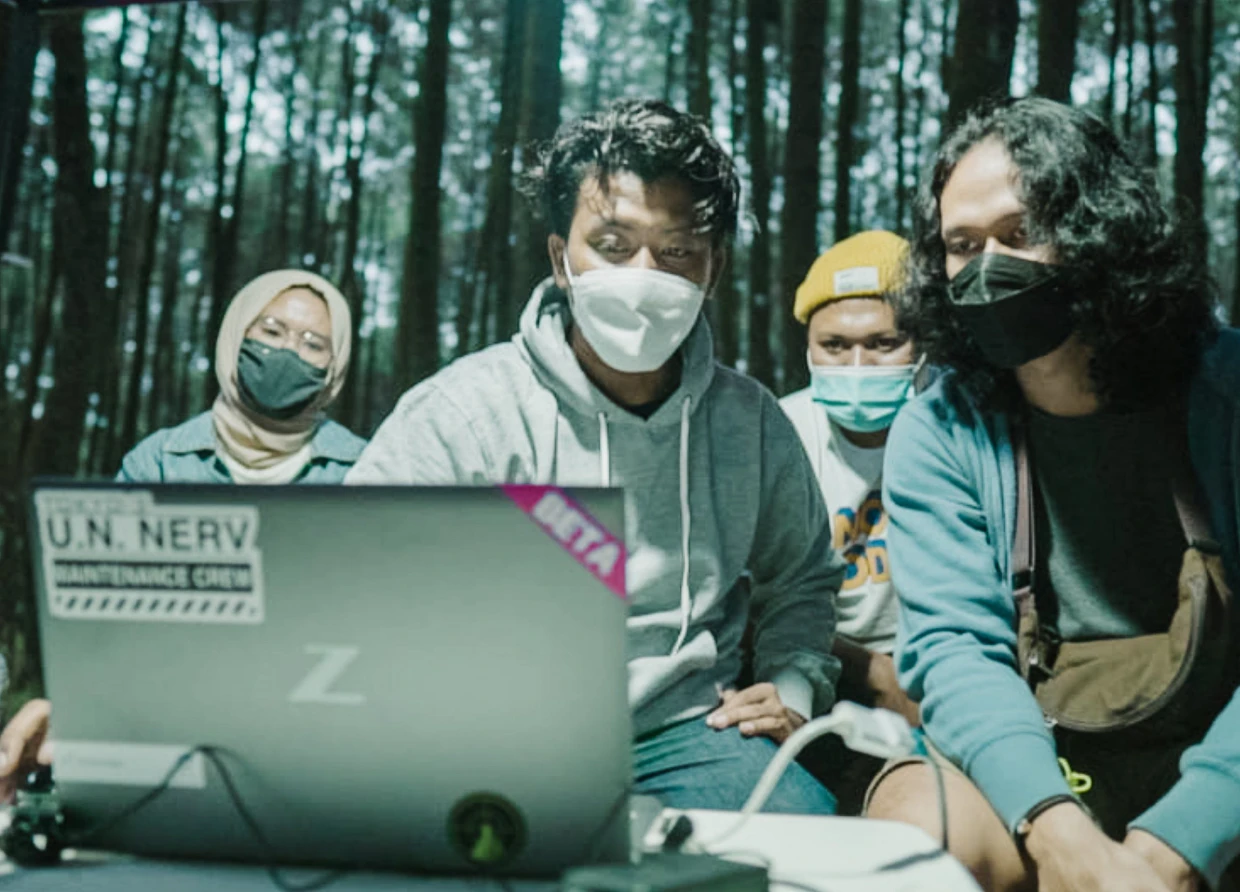 Folklore or cerita rakyat has been a part of Indonesians' childhood memories for centuries, but nowadays, the situation has changed as most people are hooked on gadgets rather than enjoying the art of storytelling.
This year, HP Inc has taken action to support local creators to develop a new method of storytelling through digital platforms.
On April 1st, 2021, HP Inc Indonesia collaborated with Intel to announce the third season of the HP Mentorship Program. The program receives more than 2000 local creators from across Indonesia.
HP Mentorship Program was launched in 2019 in line with the government's efforts to encourage the creative industry as an important part of Indonesia's growing digital economy.
"We are proud to have a collaboration with HP in HP Mentorship Project to help local creators with our new technology so they would have the best experience while making content, being productive, and handling extra workloads with thin and light laptops," said Ajay Mathur, Director of Global Accounts (HP Inc), Intel Asia Pacific and Japan.
The creative industry is one of the sectors that have been heavily affected by the pandemic. Nearly 50,000 creative workers were affected as most events were canceled or postponed.
The ten chosen creators and successful mentors would recreate the folktale of Roro Jongrang into a digital art installation. Roro Jongrang is a folktale about love and betrayal between a prince and a princess. It is one of the beloved folktales in Indonesia. Throughout the mentoring program, the participants would learn digital art from the best artists like Yudhistira Israel (VNGNC) and Isha Hening.
Mentors would choose ten other creative creators with a background in motion graphics, projection mapping, 3D animation, illustration, and visual effect. The digital version of Roro Jongrang would be presented in Gunung Pancar, Jawa Barat.
"As we spent more time at home than ever, many people would turn into creative activity to express themselves, thus it gives us a deeper meaning for their creation. HP team believes that everyone is a creator, and we have the passion and energy for creativity that is growing in Indonesia. The HP Mentorship Project is expected to support and facilitate creators as they grow on their creative journey through a new way nowadays," said Fiona Lee, Managing Director, HP Indonesia.
The device that would be used by the creator is the HP ENVY x360 that is powered by an 11th Generation Intel CoreTM processor and verified Intel Evo platform. The laptop can deliver stunning graphic performance that would be useful to project the image of Roro Jongrang.
#THE S MEDIA
#Media Milenial