SPEED + BEYOND
INTRODUCING 765LT SPIDER: THE STRONGEST CONVERTIBLE MODEL FROM MCLAREN
Produced 765 units with a turbocharged 4.0 liter engine.
08.08.2021
BY A. NUGROHO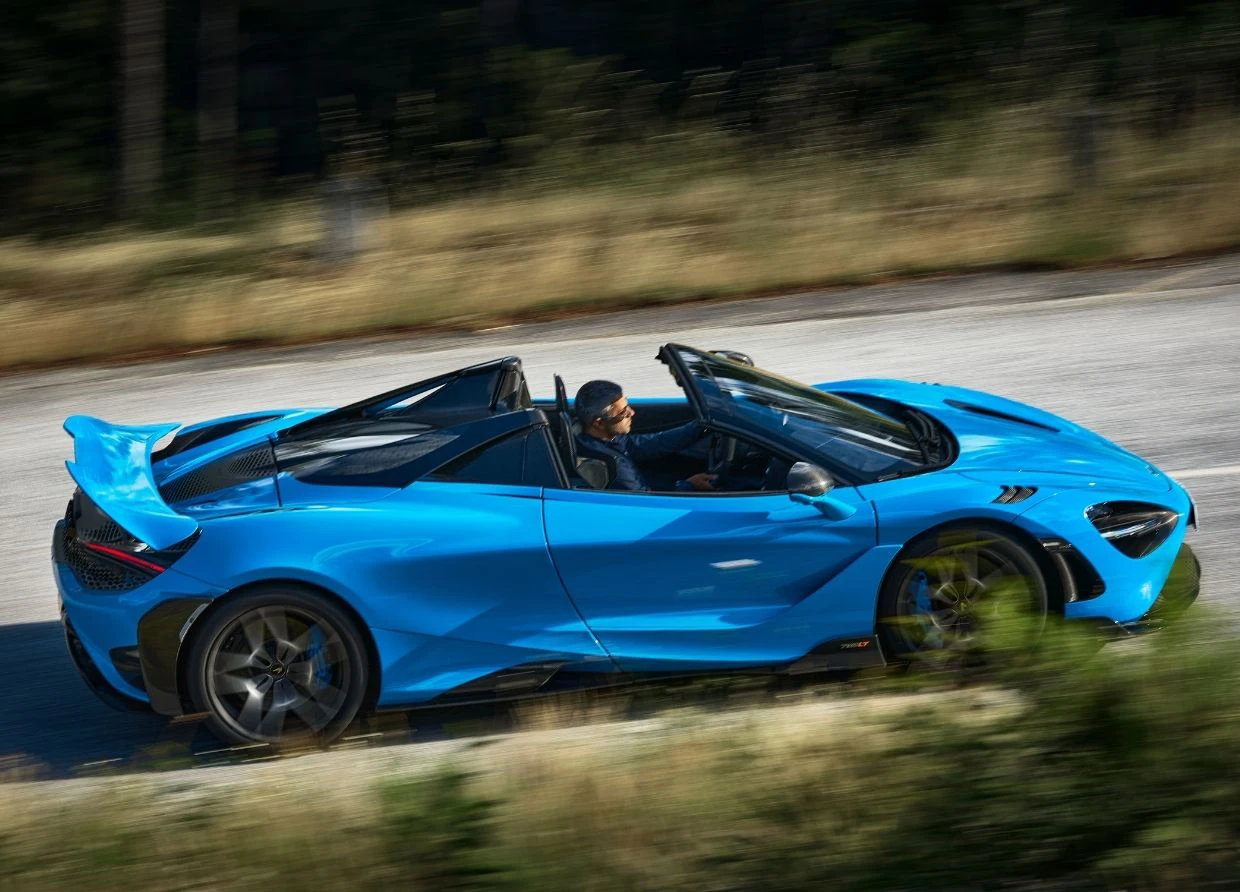 McLaren's manufacturer of premium and high-performance vehicles has just introduced a new model with an open roof. The 765LT Spider is the most powerful convertible supercar and provides the highest level of driving in the McLaren LT class.
This new model is based on the McLaren Longtail model, which focuses on reducing weight, track-focused dynamics and optimizing aerodynamics. This model, which only made 765 units, can be ordered by consumers around the world.
The 765 LT Spider weighs only about 1,388 kilograms compared to the 720 Spider model, 80 kilograms lighter and 100 kilograms lighter than competitors in its class. The roof can be operated automatically via an electric motor and is made of one piece of carbon fibre that can open and close in 11 seconds and work at a speed of 50 km per hour.
"As we continue to build the LT sub-brand with the introduction of the new 765LT Spider, it's clear that our customers are increasing attracted to the Longtail supercar proposition of exhilarating, extreme performance and limited availability. With all 765 examples of the 765LT coupe sold, it's no surprise that as we publicly announce our new LT Spider, production capacity for 2021 is already filled," said Mike Flewitt, Chief Executive Officer, McLaren Automotive.
View this post on Instagram
McLaren promises perfect handling in their latest Spider model thanks to the use of three factors: the MonoCage II-S structure, the one-piece Retractable Hard Top roof design, and lightweight.
The carbon fibre MonoCage II development was carried out in conjunction with the coupe monocoque structure, including the windscreen surround. This structure offers strength and stiffness without the added tools for use in this convertible. A carbon fiber structure is also used to support the chassis for safety at the car's rear when the vehicle rolls over.
Like all LT models, this latest Spider comes with a design capable of racing on the race track but does not forget to also provide a sense of luxury and comfort when driving on the highway. This model uses the same aerodynamic package as the coupe model;. However, the rear wing was revised to minimize weight; the Spider rivals the coupe's aerodynamic side with 25 per cent more downforce than the 720S Spider.
In terms of power, the 4.0 litre twin-turbocharged V8 engine produces 755 HP with a maximum torque of 800 Nm, which makes the 765LT Spider the best in its class. The transmission is improved over the 720 Spider model, making it 15 per cent faster in the McLaren testing time.
View this post on Instagram
This latest model can accelerate from rest to 100 km per hour in 2.8 seconds and 0-200 km per hour in 7.2 seconds. This new LT Spider takes 10 seconds to reach a distance of 400 meters from rest and a maximum speed of 330 km per hour.
The McLaren 765LT Spider is priced at 310,500 Euros. For those interested, because this car is in limited production, you should immediately place an order. Based on McLaren's information for the 2021 production unit, it has been sold out.
#THE S MEDIA
#Media Milenial
#mclaren
#765LT Spider
#supercar
#convertible