TECHNOLOGY
COUPLE SOCIAL MEDIA ACCOUNTS: REDEFINING MODERN RELATIONSHIPS
Sounds neat — but what's the catch?
21.12.2021
BY JACKSON KEEFE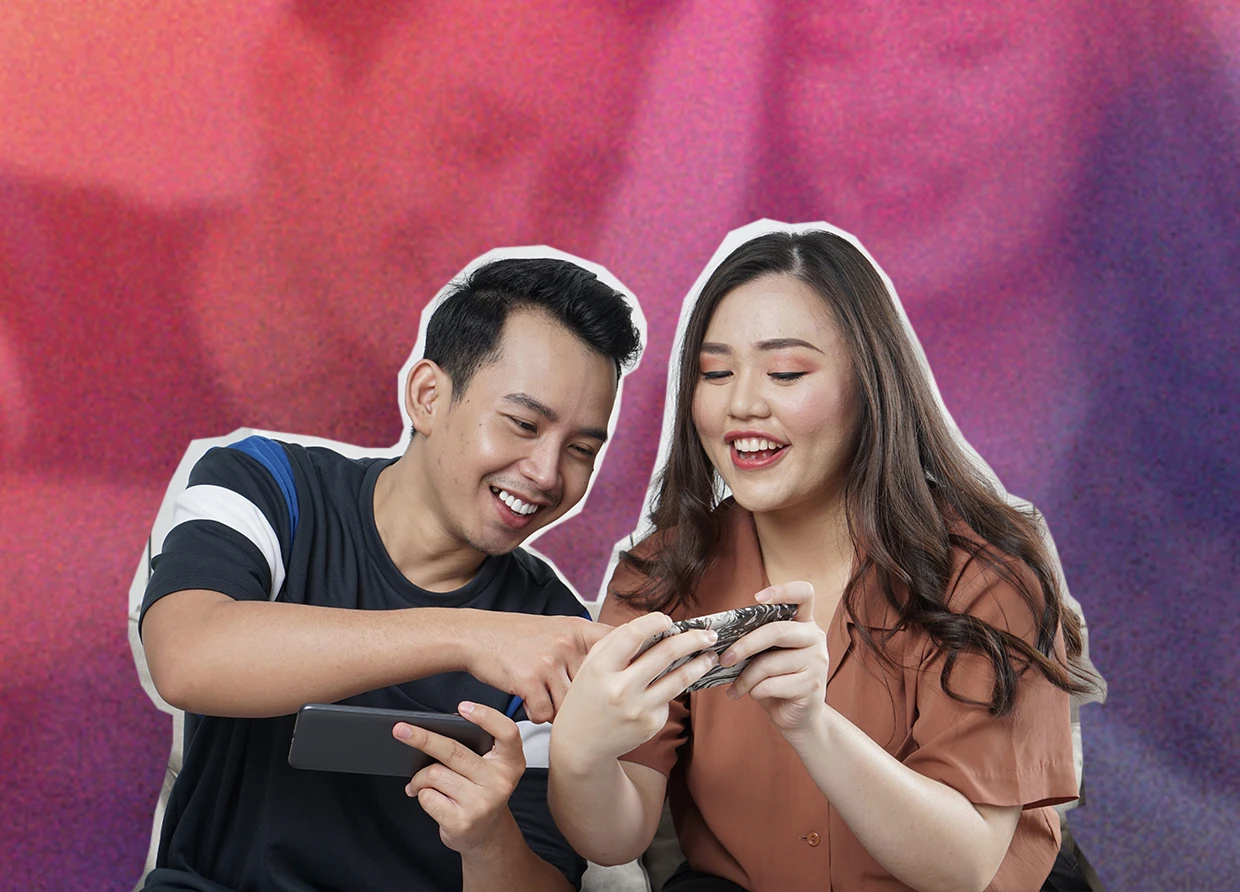 We've all seen social media users upload images of themselves with their partners. Many show off their honeymoon photos. Some give minute-by-minute updates on their whereabouts. Several others might take it to extremes by setting up joint social media accounts, sharing a single profile rather than having two separate ones.
Nowadays, it is a trend, especially among the youth. Instagram, for example, has loads of hot and steamy pictures of these couples depicting Public Display of Affection or PDA. If we know and like the couple, we could think, "Oh, that's sweet." Other times, we may find ourselves rolling our eyes and cringing at them.
Social media, however, can sometimes be a facade. Why would two people share a social account when the point of having one is to engage with people on a personal and individual level? Sure, it's common for people to put these up before their wedding for ease of planning and hashtagging, but using just one account as two separate persons is getting more popular.
Take the royal couple Meghan Markle and Prince Harry, for example. They launched their official joint account, @sussexroyal, to post pictures of their work together — and, obviously, how adorable they are as a couple. They are, after all, royals. People do want to know what they are up to.
View this post on Instagram
But what about us, the general public? Is there ever any good reason to establish a couple of social media accounts and flaunt our lives with our partners?

How do they benefit from it?
There are actually some legit reasons why couples might want to come together and share their social media presence.
This method may entangle the lives of long-distance couples since, in general, when people are separated from their close friends and family by physical distance, it may just make sense to some to send joint updates to loved ones via common social channels. In a nutshell, it keeps them in the loop.
Many couples are now working together and even becoming social media influencers. It spans from large families sharing vlogging channels to couples sharing Instagram accounts that describe every part of their lives together for the rest of the world to see. This is actually brilliant as they can "monetize" their romance and therefore make money out of it.
The only other benefit of joint accounts is that they can simply make life easier — although only for some.
According to Crystal Rice, a U.S.-based licensed graduate social worker (LGSW), if you plan to be with your partner for the long haul, getting a joint social media or email account can be a great way to genuinely be in a partnership.
"Being in a partnership isn't about two people coexisting, it's about two people sharing a life. And if you truly are sharing your lives together, unifying your communication inputs and outputs can make that process easier," she explained.
However, this can only work for couples who have established complete trust between them. If not, joint accounts are pointless and will certainly result in one or both people having hidden side accounts of their own.

Is joint account really a good idea, though?
Dr. Kia James, a U.S. licensed professional counselor, stated that sharing one's accounts has a significant disadvantage because the individual has to give up their privacy.
"When someone wants to share something personal with you specifically, they may not feel comfortable telling you," Dr. James said.
"If one of you has a history of overreacting, an innocent email communication can cause conflict. If there is an inappropriate DM or email sent to your partner, you may assume that they are engaging in inappropriate behavior instead of realizing the sender's agenda has nothing to do with your partner's agenda."
Having joint accounts can send a huge red flag to your friends and family that something is severely wrong in your love life. According to Shannon Smith, a relationship expert at dating service Plenty of Fish, that could be the case.

Some couples do this because they don't trust each other, she said, adding: "Maybe someone cheated, or maybe transparency is the priority and the couple feels the need to keep tabs on each other's social interactions. Maybe this approach was taken to present a united front and showcase their bond, but it can appear as a desperate move."
Albright College researchers polled Facebook users in intimate relationships. According to the study, posting mushy updates and photographs reveals a greater level of "relationship-contingent self-esteem," which suggests that the individual's confidence is heavily dependent on their relationship status.
Meanwhile, a study found that oversharing on social media might lead to conflicts that are unrelated to social media. Another discovered that those who display PDA on social media are least liked by their peers.
#THE S MEDIA
#Media Milenial
#social media
#couple
LATEST NEWS
We have a vast selection of rolex replica such as the Daytona, Milgauss, Submariner, Explorer, Gmt Master II in http://www.localdlish.com
We have a vast selection of rolex replica such as the Daytona, Milgauss, Submariner, Explorer, Gmt Master II in http://www.localdlish.com
We have a vast selection of rolex replica such as the Daytona, Milgauss, Submariner, Explorer, Gmt Master II in http://www.localdlish.com
We have a vast selection of rolex replica such as the Daytona, Milgauss, Submariner, Explorer, Gmt Master II in http://www.localdlish.com
We have a vast selection of rolex replica such as the Daytona, Milgauss, Submariner, Explorer, Gmt Master II in http://www.localdlish.com
We have a vast selection of rolex replica such as the Daytona, Milgauss, Submariner, Explorer, Gmt Master II in http://www.localdlish.com
We have a vast selection of rolex replica such as the Daytona, Milgauss, Submariner, Explorer, Gmt Master II in http://www.localdlish.com
We have a vast selection of rolex replica such as the Daytona, Milgauss, Submariner, Explorer, Gmt Master II in http://www.localdlish.com
We have a vast selection of rolex replica such as the Daytona, Milgauss, Submariner, Explorer, Gmt Master II in http://www.localdlish.com
We have a vast selection of rolex replica such as the Daytona, Milgauss, Submariner, Explorer, Gmt Master II in http://www.localdlish.com
We have a vast selection of rolex replica such as the Daytona, Milgauss, Submariner, Explorer, Gmt Master II in http://www.localdlish.com
We have a vast selection of rolex replica such as the Daytona, Milgauss, Submariner, Explorer, Gmt Master II in http://www.localdlish.com
We have a vast selection of rolex replica such as the Daytona, Milgauss, Submariner, Explorer, Gmt Master II in http://www.localdlish.com
We have a vast selection of rolex replica such as the Daytona, Milgauss, Submariner, Explorer, Gmt Master II in http://www.localdlish.com
We have a vast selection of rolex replica such as the Daytona, Milgauss, Submariner, Explorer, Gmt Master II in http://www.localdlish.com
We have a vast selection of rolex replica such as the Daytona, Milgauss, Submariner, Explorer, Gmt Master II in http://www.localdlish.com
We have a vast selection of rolex replica such as the Daytona, Milgauss, Submariner, Explorer, Gmt Master II in http://www.localdlish.com
We have a vast selection of rolex replica such as the Daytona, Milgauss, Submariner, Explorer, Gmt Master II in http://www.localdlish.com
We have a vast selection of rolex replica such as the Daytona, Milgauss, Submariner, Explorer, Gmt Master II in http://www.localdlish.com
We have a vast selection of rolex replica such as the Daytona, Milgauss, Submariner, Explorer, Gmt Master II in http://www.localdlish.com