TRAVEL + LEISURE
CHINESE NEW YEAR TRAVEL GUIDE: WHERE TO TRAVEL IN 2023 ACCORDING TO YOUR CHINESE ZODIAC
Here is the Chinese New Year travel guide for all zodiac signs, and the recommendations are matched to each zodiac sign's personality.
23.01.2023
BY YUKE RATNA
In Chinese Astrology, the Rabbit symbolizes patience and luck! Based on the Chinese horoscope for 2023, the coming year will bring great luck and success for most of the zodiac signs. What better way to utilize all this good fortune than with a luxurious travel excursion? Here is the Chinese New Year travel guide for all zodiac signs, and the recommendations are matched to each zodiac sign's personality.
The Rat
Characteristics:
Those born in the Year of the Rat are highly resourceful, witty, charming, and generous with their family and friends. The best holiday destination for this zodiac sign is somewhere they can travel with a large group of family and loved ones as they tend to shine in group settings.
Recommended Destination: Koh Samui, Thailand
Where to Stay:
Samujana's definition is very simple – 23 charming villas from 1 to 8 bedrooms, all with oversized private infinity pools, modern Thai architecture and breath-taking views, 5 star hotel services and details that make the world of differences, the perfect place for friends and family to gather and have a great time. Samujana prides itself on providing an unparalleled luxury experience with our motto being, "Your Place. Your Time."
The Ox
Characteristics:
The Ox is diligent and reliable; they enjoy creature comforts and enjoy being in homey environments. For their vacations, we recommend a resort that is designed like a private Home Away from Home.
Recommended Destination: Phu Quoc, Vietnam
Where to Stay:
Experience the cozy and home-like amenities at the Sailing Club Signature Resort Phu Quoc. One of the top resorts on Phu Quoc island to combine comfort and convenience, The Sailing Club Signature Resort focuses on exquisite opulence in comfortable settings. Whether you are traveling to relax, recharge or splurge, our team will commit to delivering a holiday you'll never forget.
The Tiger
Characteristics:
The Tiger is often equated with the symbol of power and authority. They are natural leaders and in the ancient times, usually compared with kings or royalty. Tigers will feel most welcome at regal and historical landmarks - those fit for royalty.
Recommended Destination: London, United Kingdom
Where to Stay:
Awarded No. 1 Hotel in London in the Travel + Leisure World's Best Awards, on the doorstep of Hyde Park, just a short walk from Harrods, Harvey Nichols and London's most exclusive shopping district; Sloane Street and Knightsbridge, this grand luxury mansion has undergone an inspired renovation by the famed interior designer Alberto Pinto.
The Rabbit
Characteristics:
Those born in the Year of the Rabbit are known to be kind, quiet, and refined. They are also romantic, sensitive, and artistic. A recommended holiday destination for Rabbits would be one that combines their love for the creative with their appreciation of understated elegance.
Recommended Destination: Milan, Italy
Where to Stay:
A once-in-a-lifetime holiday, a special occasion, an indulgent treat, a business stay; make lifelong memories at the Armani Hotel Milano, a 5 stars luxury hotel in Milan. Gourmet restaurant, luxurious leisure, SPA facilities and signature Armani hospitality combine to create the ultimate experiences.
The Dragon
Characteristics:
The Dragon is a symbol of strength and power. They are charismatic, attractive, and idealistic. Dragons would enjoy a city of beauty and idealism, where everyone strives for perfection.
Recommended Destination: Paris, France
Where to Stay:
With only 72 rooms and suites, Cheval Blanc Paris is a confidential haven where lovers, families and friends meet. Seize the day overlooking the scenic panorama, bite in a warm croissant just out of the oven, sink into the foam of a delicately scented bath, capture the soul of Paris from your winter garden.
The Snake
Characteristics:
Those born in the Year of the Snake are seen as mysterious and wise. They are thoughtful and appreciate the finer things in life. The ideal travel locale for The Snake would be somewhere enchanting, exotic, and bathed in luxury.
Recommended Destination: Morocco, Marrakech
Where to Stay:
The Royal Mansour can be counted amongst the few establishments in the world that defy hotel excellence. Just a few steps away from the famous Jemaa El Fna square beats the heart of the Marrakesh Palace, offering travellers the unique concept of a medina within a medina. Each area has been designed to intuitively take guests on a sensory journey. Take a step into the secret and sumptuous history of one of the most beautiful hotels in the world.
The Horse
Characteristics:
The Horse is very lively, energetic, and enthusiastic about life. They are animated and active and would enjoy a destination where they can roam and hop from a myriad of outdoor activities such as hiking, skiing, and cycling.
Recommended Destination:
Holidays in Graubünden are varied and diverse. Discover the interplay between pristine wilderness and top notch, modern tourism infrastructure – from tranquil mountain villages in the Bergell region to the sleek and sophisticated hotels in St. Moritz which has hosted the Winter Olympics twice, as well as famous European towns such as Chur, Laxx, and Tschiertschen.
The Goat
Characteristics: The Goat or Sheep is the most gentle and mild-mannered of all the zodiacs. They are empathetic and care about their friends and loved ones. A getaway suited for their calm and soft nature is a haven where they can unwind and be at peace.
Recommended Destination: Hua Hin, Thailand
Where to Stay:
Chiva-Som's holistic approach to health and wellness in Thailand could have no better home than at the resort. Guests are inspired by the nature of the location to reinvent the nature of their lifestyle. The quality of the expertise, treatments, and facilities makes Chiva-Som Hua Hin, Thailand, the perfect place to start or rekindle a journey of learning, achievement and discovery.
The Monkey
Characteristics: Those born in the year of the Monkey have brilliant minds. They are intelligent and perform well in their careers. Such smart and driven individuals would fit perfectly in a fast-paced city where intellect and excellence are appreciated.
Recommended Destination: Hong Kong SAR, China
Where to Stay:
Welcome to The Hari, a stylish retreat and your luxury home in Hong Kong. Fostering a deeper appreciation for the neighbouring areas of Causeway Bay and Wan Chai, The Hari is the best way to get acquainted with the city and for discerning travellers who want more than to scratch the surface of Hong Kong. Moments away from the Hong Kong Convention and Exhibition Centre and Happy Valley Racecourse, The Hari is the neighbourhood's living room, bridging the commercial pulse of Causeway Bay and the creative design scenes of Wan Chai.
The Rooster
Characteristics:
The Rooster is tenacious, resilient, and adventurous. They are courageous, adapt well in new environments, and always observant. Those born in the year of the Rooster would thrive in a city that is bustling, vibrant, and innovative.
Recommended Destination: Dubai, UAE
Where to Stay:
Opulent rooms with stunning views of Burj Khalifa and The Dubai Fountain and exemplary service that sets a dazzling benchmark. Address Fountain Views— the ultimate address. Each venue is bedecked with sublime decorative appointments, and no aspect is left unconsidered.
The Dog
Characteristics:
One of the main traits of The Dog is loyalty. Their loyal nature means that they tend to be more cautious in nature and prefer to be in familiar environments that are tried and true. Our recommendation for those born in the year of The Dog is a popular and well-established holiday destination that has stood the test of time.
Recommended Destination: Maldives
Where to Stay:
JOALI Maldives is the country's first and only immersive art resort, located on the island of Muravandhoo in the unspoilt Raa Atoll just 45 minutes away from Male by private seaplane. Launched in late 2018, JOALI Maldives truly embodies the joys of life that are woven through its focus on art and sustainable luxury, gastronomy, family and wellbeing.
The Pig
Characteristics:
Those born in the Year of the Pig are known to be simple and unpretentious. They are compassionate and have a genuine personality. Their nature enables them to appreciate the simple things in life, hence a peaceful and calming environment is best suited for their next vacation.
Recommended Destination: Batangas, Philippines
Where to Stay:
The Farm at San Benito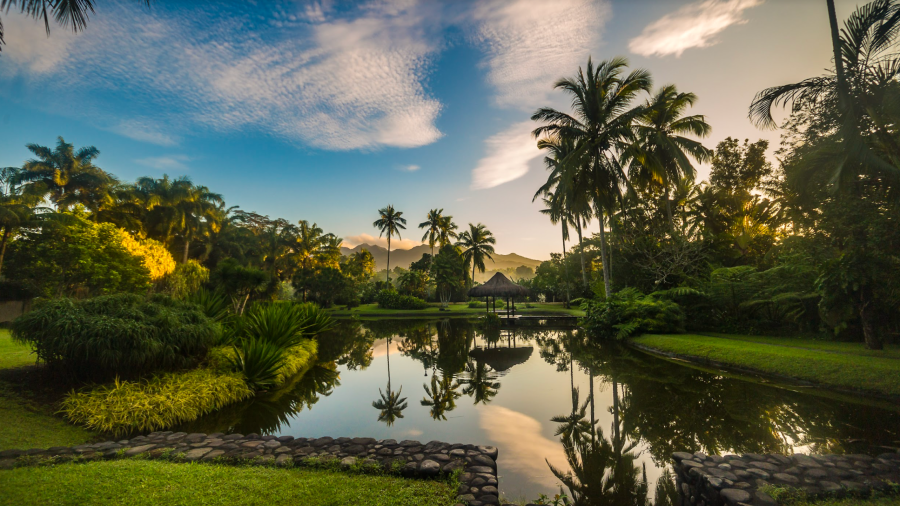 The Farm at San Benito, a proud member of CG Hospitality, is a multi-awarded, eco-luxury holistic medical wellness resort located in Lipa, Batangas, a 90-minute drive south of Manila. It rests on 51 hectares of lush green jungle, with a stunning view of majestic mountains, crisp fresh air, and a powerful life-giving energy that radiates within the property.
#THE S MEDIA
#Media Milenial
#Chinese New Year 2023
#travel guide
#Chinese zodiac