CULINARY
CHATIME COMMUNITY PROGRAM INTRODUCES#GERAKANSAPUPLASTIK
Chatime Community known for CommuniTEA is launching its new program to recycle plastic called #GerakanSapuPlastik. Here is what you need to know about it
24.02.2022
BY MAXWELL SOETOMO
Chatime launched a program as a form of movement to contribute back to the community and environment called #GerakanSapuPlastik.
Chatime Indonesia is a Taiwanese brand specialized in brewed tea and is under the management of PT Food Beverages Indonesia, part of Kawan Lama Group. Established in 2011 in Indonesia, Chatime has more than 400 stores in 57 cities.
Commonly known for its boba drinks, Chatime uses plastic to sell its products.
However, knowing that about 625,000 tons of plastic waste end up in the oceans annually, Chatime is working together with PlasticPay in #GerakanSapuPlastik to invite the citizen to turn plastic waste into something beneficial by recycling on a virtual briefing on Monday.
PlasticPay has been a digital social movement that encourages citizens to recycle. The company believes that each plastic bottle could be turned to something useful. The plastic waste that is collected in PlasticPay points could be converted to digital cash like DANA, DANA, OVO, Gopay, LinkAja, and Shopeepay.
The invitation of the social movement is based on digital platforms. For the first stage, the campaign will be done in DKI Jakarta dan Tangerang.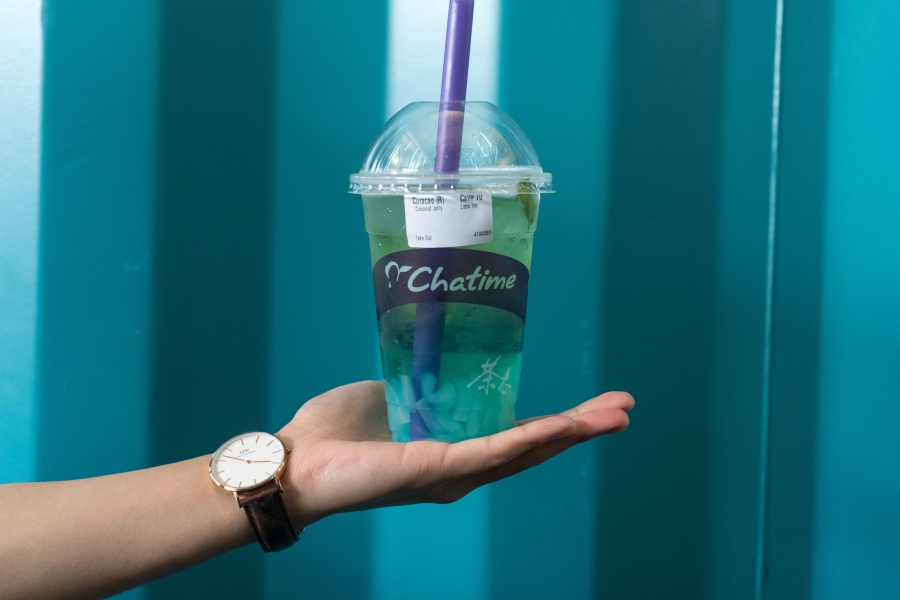 How to join
Getting involved in this movement is simple. For this program, Chatime has opened 10 booths in Chatime stores and five public areas in Jakarta and Tangerang. This includes Chatime Central Park Mall, Chatime Living Plaza Bintaro, Chatime Atealier Living World Alam Sutera, Chatime Stasiun Gambir, Chatime Lippo Mall Kemang, dan public areas around di MRT Dukuh Atas Station, and many more.
Chatimers could directly drop the plastic cup in the dropbox provided. After collected enough, the cups will be destroyed and processed to become Recycled Polyester Staple Fiber (Re-PSF) or any eco-friendly fiber. The PSF will then be distributed among small local business owners to be modified into creations like bags, wallets, prayer rugs, pet beds, and some others.
Suhendra Setiadi, CEO of PlasticPay is thrilled to welcome the partnership that allows both companies to continue the sustainability of developing the goals of the country from PBB, especially no.12 and no. 17 that says "responsible consumption and production".
This movement could not only recycle waste but also help empower local small business owners.
Apart from its collaboration with Chatime, currently, PlasticPay Dropbox and Reverse Vending Machines are expanding throughout Indonesia. Some are already placed near mosques, Islamic boarding schools, offices, hotels, sports areas, food areas, golf clubs, and schools. This way, you can also utilize the system for any other brands at hands.
#THE S MEDIA
#Media Milenial
#chatime
#gerakansapuplastic
#plasticpay
#daur ulang