CULINARY
ARCHIPELAGO INTERNATIONAL LAUNCHES "NOODLE TREATS EVERYWHERE"
Archipelago International's latest culinary promotion, Noodle TrEATs Everywhere, offers an array of traditional noodle-based dishes from across Indonesia until March
19.02.2023
BY MIA ROSMAYANTI
Archipelago International, the leading hospitality group in Southeast Asia, has recently launched its latest culinary promotion, Noodle TrEATs Everywhere, showcasing an array of noodle-based dishes from across Indonesia. This promotion is available until March and can be experienced in any of the 62 participating Archipelago hotels.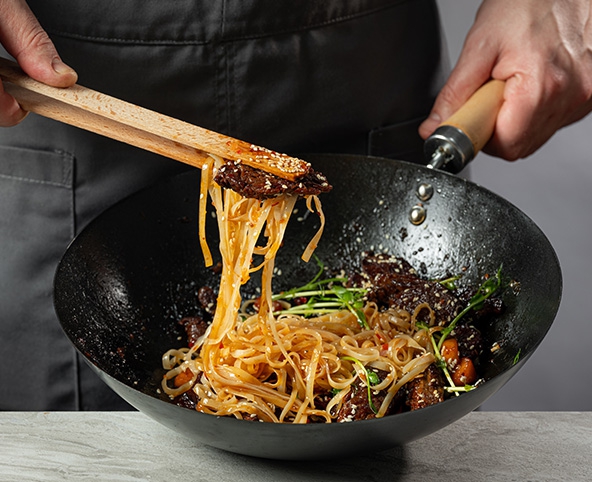 The noodle dishes on offer include traditional soups, stir-fries, and noodle salads, all made using fresh ingredients and authentic recipes. Guests can also learn more about the history of noodles from various regions in Indonesia, such as Mie Aceh, Mie Godog Jawa, Mie Lampung, and more.

"We are excited to introduce the incredible flavors of Indonesia through our Noodle TrEATs Everywhere promotion. Noodles are a staple food in many Asian cultures, including Indonesia, and we take pride in offering a diverse selection of noodle-based dishes from different states. We encourage everyone to take advantage of this promotion and try some of the most delicious food in selected Archipelago hotels," said John Flood, President and CEO of Archipelago International.

Archipelago International aims to provide guests with authentic cultural and culinary experiences, and the Noodle TrEATs promotion is a celebration of the diverse cuisine found in Indonesia. This is an opportunity for guests to taste dishes they may not have tried before and to experience the country's rich culinary heritage.

To book a table, guests can visit https://www.archipelagointernational.com/noodle-treats or find more information at www.archipelagointernational.com.
#THE S MEDIA
#Media Milenial
#Archiplago International
#Noodle TrEATs Everywhere
#Culinary