CULINARY
ARCHIPELAGO INTERNATIONAL HOSTS SUCCESSFUL 3RD BLACK BOX BATTLE AT FAVEHOTEL SIDOARJO
Celebrating Culinary Excellence and Innovation in East Java's Vibrant F&B Scene
01.09.2023
BY PEACHY BECK
Archipelago International, the largest hotel management company in Southeast Asia, achieved culinary excellence as it hosted the prestigious Black Box Battle on August 15, 2023, at the esteemed favehotel Sidoarjo. This thrilling cooking competition brought together 16 top F&B leaders and 17 Executive Chefs from the East Java region, showcasing their culinary artistry in a time-constrained and mystery ingredient-laden showdown.
Participants were tasked with creating extraordinary dishes within a limited timeframe, using secret food ingredients and spices concealed within a mysterious black box. This competition presented a fresh and exhilarating challenge for participants, particularly Archipelago's talented chefs in the East Java region. With their creativity and expertise, the chefs transformed the secret ingredients into a wide array of dishes, spanning traditional to international cuisines.
In the Food Battle category, Chef Gelar Adhi Wibowo from ASTON Mojokerto Hotel & Conference Center claimed the top honors, securing the prestigious Charles Brookfield Trophy. Chef Subadri from ASTON Madiun Hotel & Conference Center secured the second place, being awarded the John Flood Trophy. Chef Denny Yosseano from Quest Hotel Darmo Surabaya clinched the third position, earning the coveted Favorite Winner Trophy.
The Beverage Battle category witnessed a groundbreaking achievement as Agustina Sabrina from ASTON Mojokerto Hotel & Conference Center emerged as the winner, receiving the 1st place recognition along with the Charles Brookfield Trophy. Diah Novita from favehotel Malang secured the second place and was presented with the John Flood Trophy, while Tresnaji from ASTON Madiun Hotel & Conference Center showcased exceptional skills to become the 3rd place winner and earned the title of Favorite Winner. Notably, this year marked the first time a female participant emerged victorious in the Black Box Battle.
Winston Hanes, Vice President of Operations, expressed his excitement about hosting the 3rd Black Box Battle, saying, "This program serves to explore and celebrate the creativity and dedication of our culinary experts, especially Chefs in the East Java region, while also acknowledging their talents in the F&B industry. Furthermore, it provides an opportunity to promote the cuisine of East Java."
Chef Gelar Adhi Wibowo from ASTON Mojokerto Hotel & Conference Center shared his inspiration for the competition, saying, "Today, I made Kecombrang Curry Chicken. My inspiration was the dish I truly enjoy, which is betutu, and I sautéed it with a touch of curry seasoning, but I added betutu and kecombrang spices. And it resulted in a very unique flavor. Alhamdulillah, today my creativity in cooking has earned me a gold medal."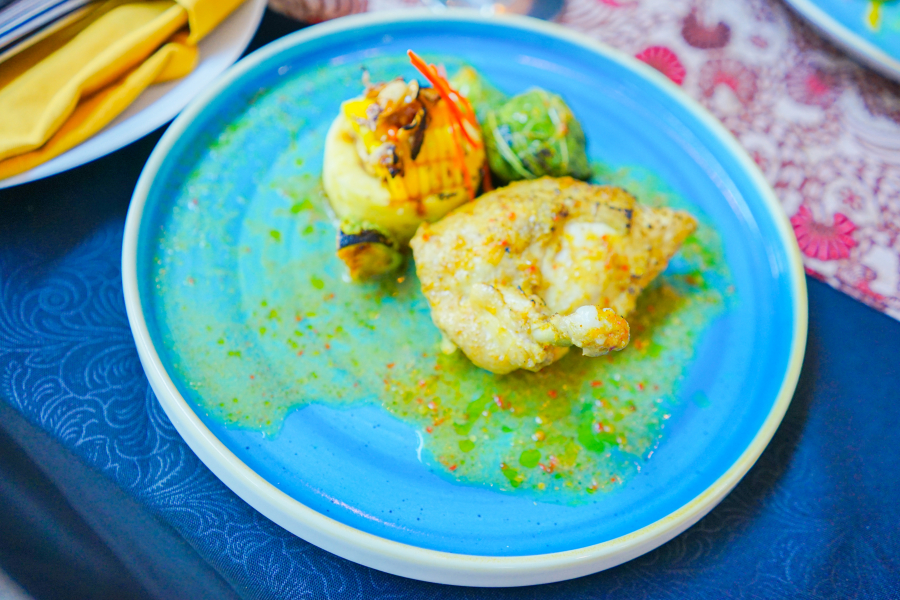 Denny Frederik, Corporate Chef East Area at Archipelago International, expressed hope that the competition would continue to serve as a platform for F&B professionals to showcase their skills and contribute to the development of the F&B industry in Indonesia.
#THE S MEDIA
#Media Milenial
#Archipelago International
#Black Box Battle
#Culinary Competition
#East Java
#F&B Leaders
#Creative Cuisine
#Culinary Excellence
#Culinary Innovation
#Hotel Management
#Southeast Asia