TRAVEL + LEISURE
5 TIPS VACATIONING IN BALI DURING NYEPI DAY FOR TOURISTS
Nyepi or Seclusion Day is a national holiday sacred to the Hindus and Balinese people where outdoor activities are all prohibited.
27.02.2022
BY MAXWELL SOETOMO
One of the regions with the biggest Hindu communities, Bali, will celebrate Nyepi Day on March 3 for 24 hours. Balinese uphold this sacred holiday annually and have to obey rituals of four prohibitions or called Catur Brata Penyepian.
It includes Amati Karya (restriction to work), Amati Lelungan (restriction to travel), Amati Geni (restriction to light a fire), dan Amati Lelanguan (restriction to having fun).
However, travelers coming to visit Bali around that time are also indirectly bound to the sacred rituals. Otherwise, whoever does not obey the rule will be picked up by local police or Pecalang, who is Nyepi authority guard dutied to keep the sacredness of that day. Worse, travelers could be kicked out of the island if they disobey the rule.
For that reason, here are five tips to survive Nyepi Day.
Plan your arrival smartly
Usually, travelers will arrive at Ngurah Rai International Airport. For the same day of Nyepi annually, the airport will take effect of the holiday from 6 am to 6 am the following day.
Due to the airport closure, flights arrival and departure will not operate. For that reason, it is a good idea to arrive early to watch all the parades and other rituals that will be held in Bali days prior to the Silent Day.
Choose your hotels wisely
Hotels in Bali are well-experienced when it comes to preparing guests for Nyepi Day. Because traveling is one of Nyepi's four restrictions, hotels usually indulge guests with various activities in-door, however, noises are not to be loud. Some hotels provide an in-theatre show where guests watch movies together or possibly stage shows.
Other activities are such as swimming and kids' club facilities where they can get themselves busy in in-house activities. All of the facilities are specially designed to keep guests entertained during that special day.
Resort to snacks and in-room entertainments
Visitors are often exempt from Nyepi's restriction of lighting fire. For that reason, stocking up snacks and food in your place of stay could be one of the ways to spend Nyepi Day. However, this does not mean that travelers could deliberately light a fire in the middle of the street. For example, cooking in a hotel or villa is one way to cook the dish, as long as it is not visible to the public.
The same goes for in-room entertainment like watching TV in a hotel or watching movies in a villa. Thankfully now, the local government does not ban the use of the internet and wifi during that day. As long as it is not visible, watching TV and entertainment is acceptable, though as a point of respect to the culture, travelers should not watch TV too loud or cause too much noise.
Enjoy a full day spa treatment
Seclusion Day could be an opportunity to make good use of the islandwide silence. It is recommended to spend the time with a full-day quality spa treatment to reflect, reconnect, and unwind. In a hotel, spa treatments are usually available. If not, many locals are available to be hauled to come to the place of stay, that is if they are not celebrating Nyepi.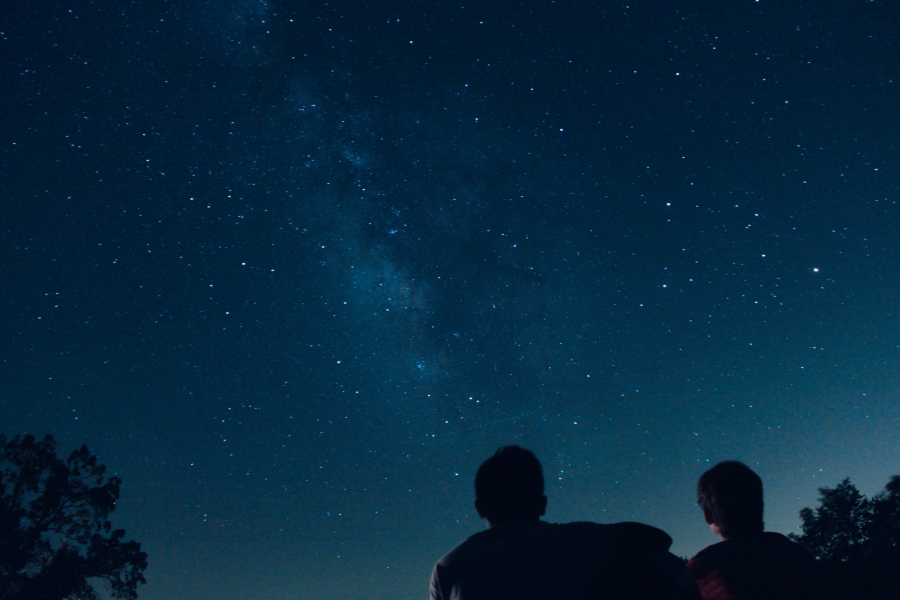 Stargazing
Stargazing with zero light pollution is one of the ways to spend Nyepi Day. Bali takes it to the next level with Nyepi Day as they turned the lights off for straight 24 hours. With practically no light, it is the day when the night sky over Bali is filled with stars and even the reveal of the Milky Way per se.
This time, moments are to be captured with a camera. Travelers can go near the beachside or even anywhere around the house.
Escape Bali
For travelers who wish to escape Bali only on that day, nearby islands where Nyepi are not observed are recommended. Gili islands seem to be among those most popular choices for foreigners and island-hopping retreats.
Travel to Gili island can be arranged for the last boat leaving from Sanur, Padangbai, or Benoa Harbour. Other islands, like Nusa Island, can also be an option.
#THE S MEDIA
#Media Milenial
#bali
#nyepi
#travel
#what to do
#bali escape