CULINARY
THE MOST FAVORITE FOOD PLANT-BASED RESTAURANTS IN JAKARTA
Calling for veggies, let's try these restaurants.
30.06.2021
BY HANUM FAUZIA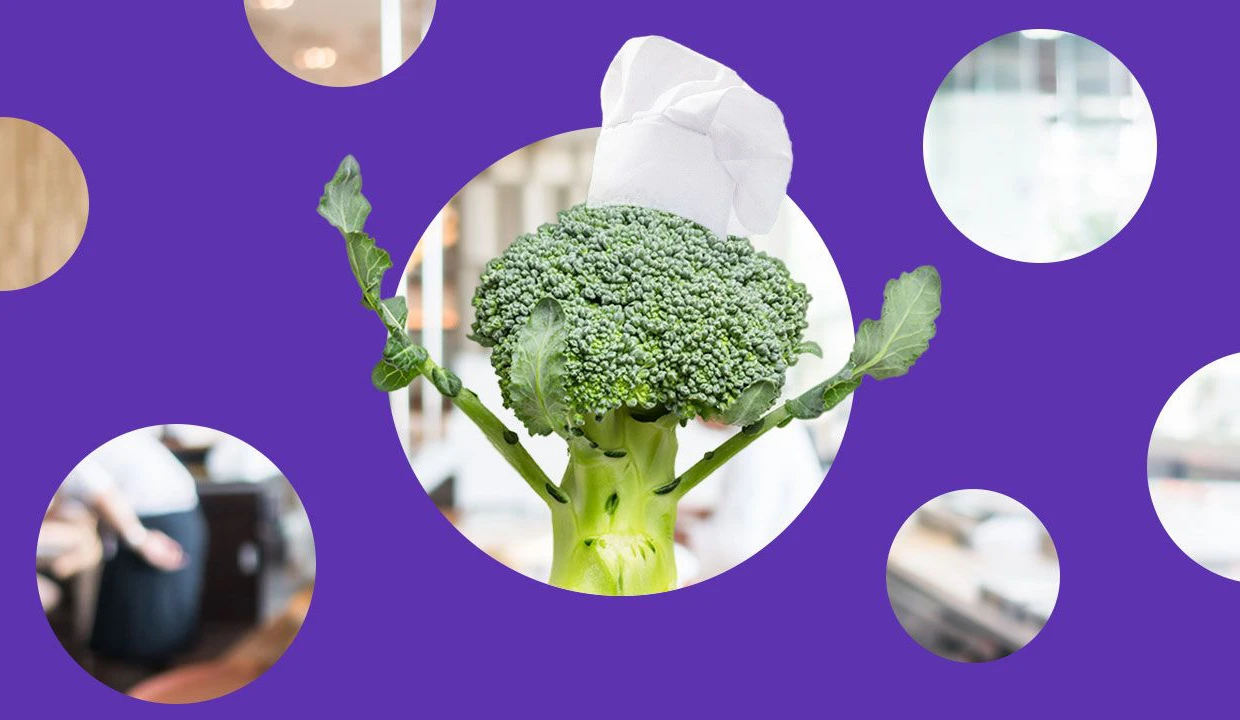 Plant-based foods might not be new, but some brands compete to give their best innovation to satisfy customer demands. Unique items such as plant-based seafood or evenly plant-based junk food labeled already improved on existing staples like dairy alternatives and supplements.
It seems that Jakarta also livens up this hype. Maybe our young generation will start to be aware of a healthy lifestyle. They get bored of choosing total carbs menus in the restaurant and catch something healthy to digest.
For you looking for greeny leaves for dining out with your group, our pick plant-based foods restaurant may become your alternative.
Mad Grass
Located in South Jakarta's Cipete neighborhood, Mad Grass is a creative compound that houses a plant-based cloud kitchen, the first in the capital. The mix features space to host all kinds of events, from workshops to outdoor dining, while also offering food deliveries from its cloud kitchen for vegans and non-vegans alike. This existence is expected to improve the plant-based business ecosystem, which can grow with other typical businesses. Mad Grass is also pet-friendly. They offer an outdoor communal area with a variety of food from coffee, snacks, and burgers.
Burgreens
Burgreens is the leading plant-based food chain in Indonesia, specializing in delicious Asian & Western cuisines. We believe that what we eat directly impacts our health, farmers' welfare, and environmental sustainability. Burgreens was started very humbly in November 2013 by a young vegan couple, Max and Helga. They are passionate about making a healthy and sustainable lifestyle mainstream in their hometown while testing a social enterprise model that marries positive social impact and financial sustainability.
Culinary innovation and local empowerment are the heart of what we do. You can enjoy your favorite comfort food from Burgers, Rendang, Bibimbap, to Vegan Boba-recreated 100% from plants at our restaurants.
Loka Padang
The first Nasi Padang vegan in Jakarta! It is incredible knowing that you can still live a Vegan Life but still enjoy your favorite Padang food. Loka Padang is the pioneer who serves all plant-based Padang food (even a plant-based Sate Padang!). The location is very strategic. It's on Sudirman street. The place is lovely with a bright yellow interior. One of the walls is plastered with a unique poster that contains expressions in Padang language, like "Tambuah Ciek", "Lebih Lamak Makan Sayur," and "Ajun Dimakan Lah Taraso".
Waytuki Vegetarian
Very affordable south Indian and North Indian vegetarian cuisine also caters to special requirements such as no garlic/onion or vegan. No use of MSG in their cooking either. The service is very good with cooperative waitresses who are ready to help with anything you ask. All the food and drinks have a solid Indian taste that has adapted to the Indonesian tongue. All the menus are processed without meat and perfect for AM-ers vegetarian.
#THE S MEDIA
#Media Milenial