CULINARY
SEASON'S DELIGHT AT THE HARI HONG KONG
Indulge yourself at Wan Chai's most stylish retreat.
12.12.2021
BY JORDI HILDIANTO
The Hari Hong Kong, a five-star luxury establishment at the heart of the Fragrant Harbor, has unveiled its series of culinary delights and festive offerings in anticipation of Christmas and New Year celebrations.
Delectable special menus at its innovative and timeless Japanese dining establishment, Zoku Restaurant & The Terrace, and traditional Italian cuisine at Lucciola Restaurant & Bar await.
This joyous season, there is something for everyone at the Hari Hong Kong as the hotel hosts its first Christmas Market. Hari Hong Kong has also curated a festive staycation offer for guests to cap off the festivities.
Festive menus
Celebrate Christmas with an authentic Italian flair crafted by Chef de Cuisine Francesco Gava at Lucciola. The dining experiences commence with an Italian aperitivo and Negroni at the bar with a seafood platter consisting of oysters, scampi, and caviar, before continuing to a choice of mains featuring Fettuccine Paglia e Fieno al Burro di Malga e Tartufo Nero (Handcrafted Fettuccine Pasta, Alpine Butter, Black Truffle), Il Polletto Ruspante alla Romana (Braised Spring Chicken, Peperonata, Mentuccia), and Il Filetto di Branzino all'Acqua Pazza (Chilean Sea Bass Fillet, Black Mussels & Veraci Clam Broth).
To complete the evening, guests can choose from a mouth-watering selection of Italian desserts, including the Signature Tiramisu, Panettone, Zabaglione Caldo, and more.
To ring in 2022, Lucciola will host two dinner sittings on New Year's Eve. The first session starts at 6.00 – 8.00 p.m. and the second dinner sitting takes place from 8.30 p.m. until late. Served in a communal semi-buffet style setting, guests can look forward to mains such as Agnolotti Impossibili (Impossible Meat Ravioli, Butter & Sage), Cotechino Modenese e Lenticchie al Balsamico (Italian Stuffed Pork Sausage, Mash Potato, Brown Lentil, Aged Modena Balsamic Vinegar) and Risotto alla Fonduta e Tartufo Nero (Acquerello Carnaroli Rice, Cheese Fondue, Black Truffle).
The Lounge will also host a countdown party with complimentary snacks served between 12.00 – 12.30 a.m., with drinks served on a consumption basis until 2.00 a.m. New Year's brunch at Lucciola will be served between 1.30 p.m. – 4.30 p.m. on January 1, 2022, from HKD988 per person.
At Zoku, a tasteful tribute to the culinary culture of Japan tempts the taste buds this season with delightful creations by its Chef de Cuisine Edwin Guzman. The festive menus will be offered throughout the Christmas and New Year season for lunch (12.00 – 3.30 p.m. from December 25 to 26 over Christmas and on the New Year weekend, from 1st to 2nd January 2022) or dinner (from December 24 to 25 over Christmas and December 31 for New Year's Eve).
Enjoy freshest ingredients and Chef Guzman's finesse as he prepares the Zoku sashimi and sushi platter and Guindara Misoyaki (Miso-marinated Seabass, Pickled Myoga) and Wagyu Steak with Grilled Spring Onion, Seared Foie Gras, Spicy Miso.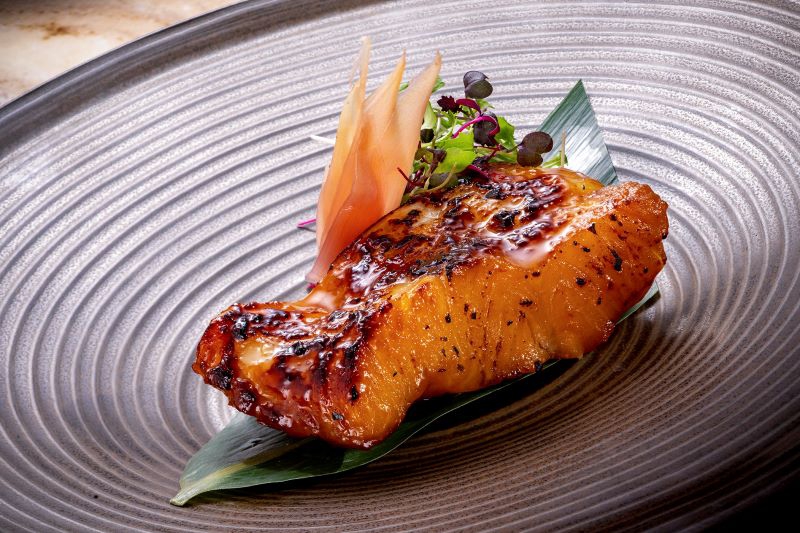 Zoku will have two dinner settings for New Year's Eve at 6.00 – 8.00 p.m. and the second dinner sitting from 8.30 p.m. until late. Free-flow alcoholic beverage options, including Perrier-Jouët Champagne, sake, festive cocktails, and more, are also available.
Christmas market & festive staycation offer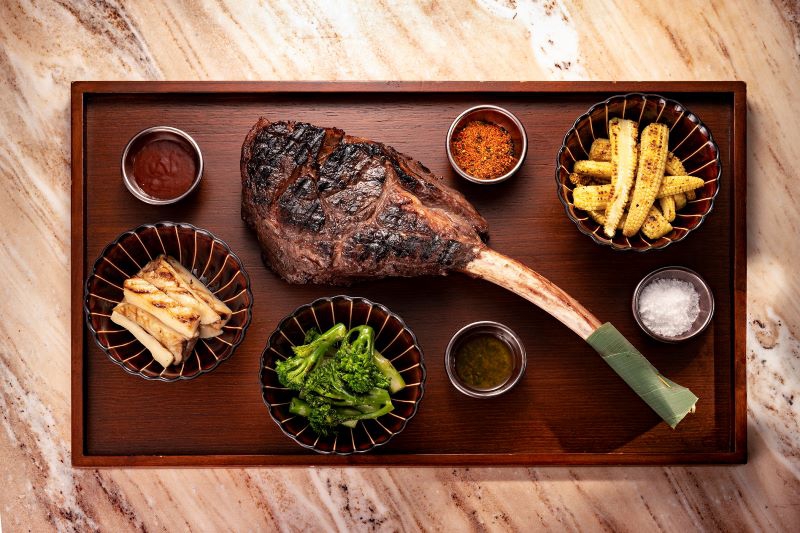 The Hari Hong Kong's first Christmas Market will be held from December 3-5, 2021, on the hotel's ground floor and will play host to three locally-based vendors.
Le Dessert, a new French pastry concept in Hong Kong, invites patrons to peruse its fine selection of cookies, tinned cakes, and coconut-coated marshmallows. In contrast, a selection of carefully sourced selection of truffle and olive oils as well as pâté de foie gras will be offered by the sustainable grocer Food Origin. Last, though certainly not least, browse through handcrafted and personalized dog accessories by homegrown retailer Woof Pack.
In celebration of this joyous season, the Hari Hong Kong presents a special staycation offer for two, inclusive of breakfast, thoughtfully-crafted festive amenities, an extraordinary cocktail concocted by the hotel's Beverage Manager Sabrina Cantini Budden, dubbed "Tonka Tonka" with peanut butter fat-washed bourbon, tonka bean, gingerbread syrup, and bitters, and the Hari Hong Kong's signature scented candle as a gift from the hotel.
#THE S MEDIA
#Media Milenial
#the hari hong kong
#chef wan chai