SPORTS
RANS CILEGON FC IS READY TO FIGHT
A list of 30 best footballers passed the selection under RANS entertainment
03.05.2021
BY JORDI HILDIANTO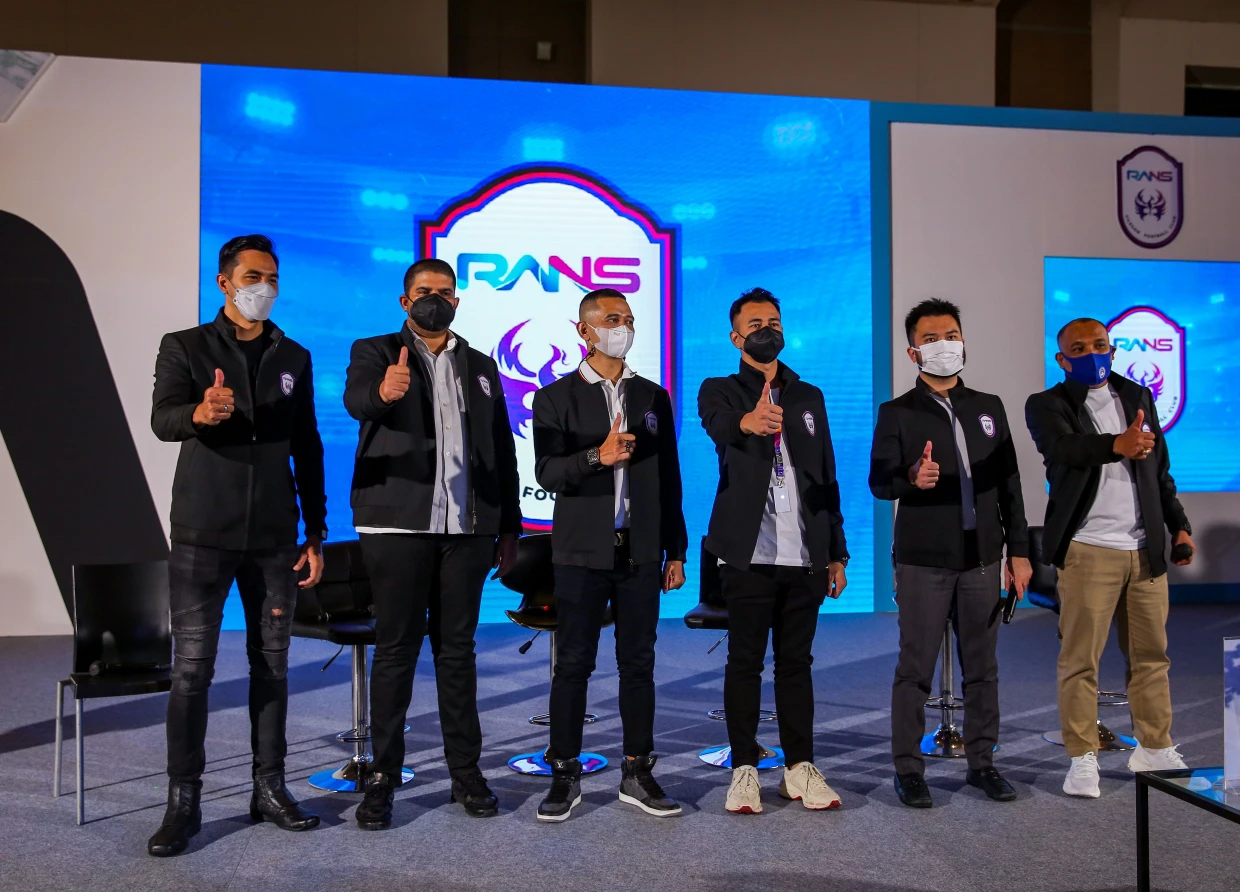 Determined to make a marvelous team for the upcoming league two tables events, Rans entertainment and Prestige Motorcars has announced a list of 30 footballers names who passed the selection RANS Cilegon FC. The number of players from bottom to top, as well as Football School (SSB)'s alumni around Indonesia participated in this open selection in April.
RANS Cilegon FS has become one of the most wanted football clubs in Indonesia since it was acquired with Raffi Ahmad and Rudy Salim. A lot of preparations has been done by RANS Cilegon FC to build a superior football club where in the early of selection was being watched directly by Bambang Nurdiansyah who is positioned as the head of team coach as well.
"There are hundreds of players registered in this selection. They came regions outside of Cilegon, like Palembang, Papua, North Maluku, and Makassar. We invited all potential players and accommodated them by airplane ticket and place to stay. Now we have eliminated from 100 players to 30 players who are ready to play under RANS Cilegon FC," said Raffi Ahmad.
In his speech, the president director of RANS Cilegon FC, Roofi Ardian stated that success is measured by the solidarity of the team itself, thus it becomes important to watch potential players not only from their skill but also the ability to build 'team's togetherness.
RANS Cilegon FC doesn't want to waste a chance to score a goal as their new achievements in the next league with the stronger line-up team. This hope also is supported by the chairman of the Indonesian People's Consultative Assembly, Bambang Soesatyo says, "RANS Cilegon FC has potential to be a powerful football club that brings new hope for young generations in Indonesia. Under the hometown's flag, Cilegon, I see the enthusiasm of football lovers for this club."
"We hope the selected team can follow the instructions well during the training, so they are ready to give the best performance in the next two tables league. For those who join the selection but have not passed yet, keep fighting because we will keep giving a chance for a potential player to join with RANS Cilegon FC and SSB that we would like to build in the future," said Rudy Salim, the president director of Prestige Motorcars.
#THE S MEDIA
#Media Milenial