FASHION + WATCHES
INDONESIAN-AMERICAN DESIGNER CREATED KYLIE KNITTED BIKINI
Are you into the knitted trends?
30.07.2021
BY STORTER BEL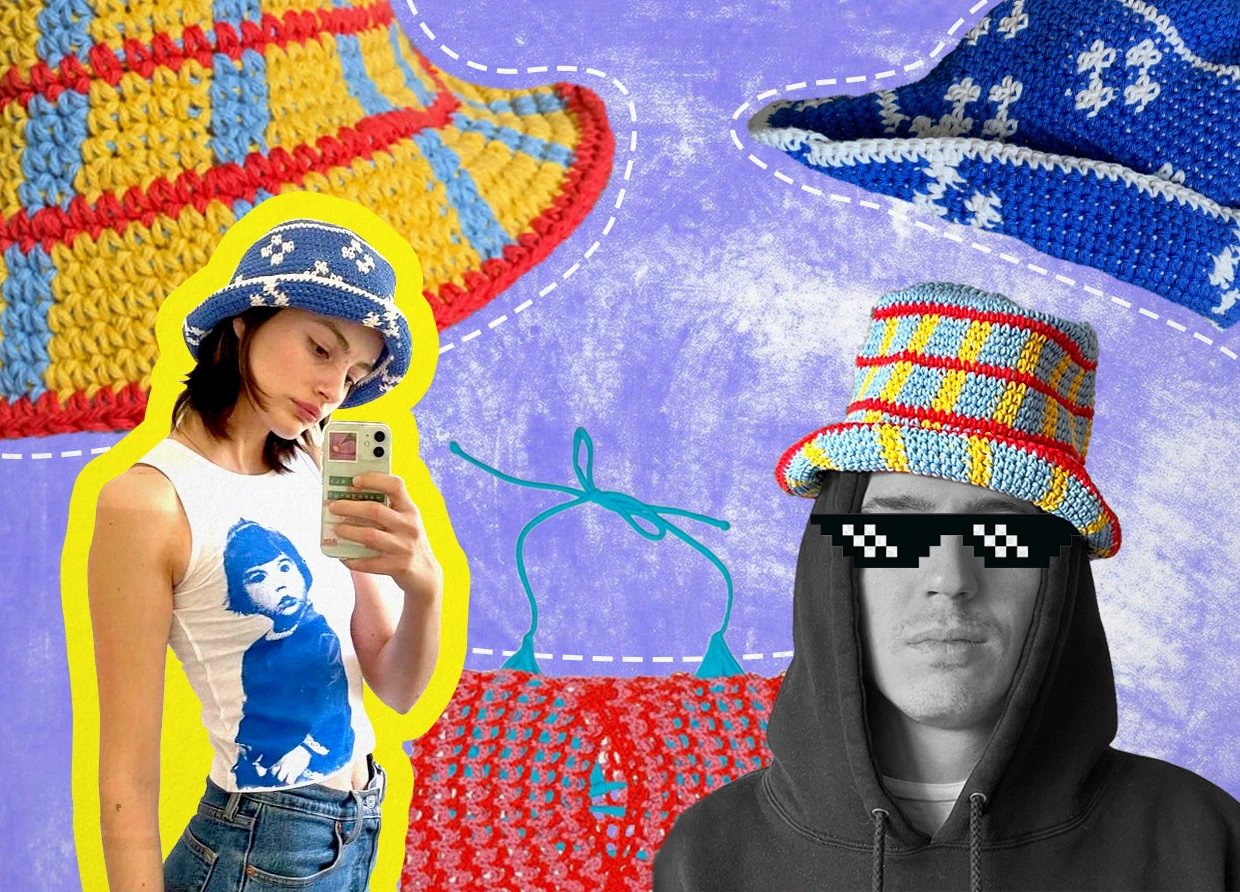 Fashion and accessories from knitted materials (crochet) have come back on trend in recent years. Including several Hollywood celebrities who love this trend, one of them is Kylie Jenner.
And recently, Kylie was seen wearing a bikini from and American-Indonesian designer Delsy Gouw. Delsy is a 25-year-old woman who was born in the US and grew up in Bogor, West Java.
Then he returned to the States to continue her study, specifically in business and advertising, the Fashion Institute of Technology.
View this post on Instagram
Delsy starting her knitting business out of the hobby
Delsy, who is entering her last year of college, also has fun filling her time during the lockdown by touching the knitting thread again after a long absence. Her mother first introduced him to the art of knitting when he was 9 years old.

A lot of her friends like her pieces and she finally selling her products to the public during Memorial Day in 2020. Since its establishment last year, this label started as an online shop for vintage goods.

"I never realized I could be this creative and now I'm thinking, 'Where have I been all this time?'. It's a bit overwhelming, but this label wouldn't be what it is today without my hard work," she told Vogue.

Inspired by traditional Indonesian kueh colors
View this post on Instagram

Some of the authentic items from Memorial Day consist of hats, bags, masks, to bikinis. From the color, Delsy chooses colors that collide and designs that are quite eccentric. It also gives a vintage impression which is the main attraction.

She admitted that various traditional Indonesian cakes (kueh) were a source of inspiration for her to choose colors. Several artists contacted Delsy directly for Memorial Day items. This is a dream for her.
"I was actually shocked when finding out Kylie wants a bikini and the stylist needs to be on Tuesday at 8 a.m., while at that time I was still on New York on Monday night " Delsy said.
It took her about nine hours to make Kylie Jenner's order, although at first she was hesitant. After two months, Kylie posted a photo on her Instagram, her picture in a Delsy-knit-bikini.
"She didn't tagged me, but it's okay. The important thing is to enter Kylie's IG and get publicity," said Delsy.
#THE S MEDIA
#Media Milenial
#knitted
#kylie jenner
#fashion
#knitted fashion
#trend