SPORTS
FIFA TO INVESTIGATE THE CONTROVERSIAL NETHERLANDS VS ARGENTINA MATCH
Messi accused Van Gaal of deliberately instructing Dutch players not to respect Argentina.
11.12.2022
BY SUKSMAJATI KUMARA
World soccer governing body FIFA will investigate Netherlands and Argentina after their tense quarter-final clash.
The 2021 Copa America champions won 4-3 on penalties at the Lusail Stadium, having previously been 2-0 up but equalized at 2-2 by the Dutch national team.
With the penalty shoot-out victory, Argentina became the most team in World Cup history to have won a penalty shoot-out. Namely, five wins from six penalty shootouts. While Spain is a team that often loses on penalties. They lost four times in four penalty shootouts. Followed by the Netherlands, which has only won one of four penalty shoot-outs.
Referee Antonio Mateu Lahoz was in the spotlight when leading the match. He issued 17 yellow cards, the most in World Cup history, beating Germany's game against Cameroon in the 2002 World Cup, which gave out 14 yellow cards.
Dutch full-back Denzel Dumfries received two yellow cards after 120 minutes. He was considered provoking ahead of the penalty shootout.
The big mess occurred in the 89th minute when Leandro Paredes fouled Nathan Ake. Then he kicked the ball towards the Dutch bench, which immediately sparked a clash between the two teams.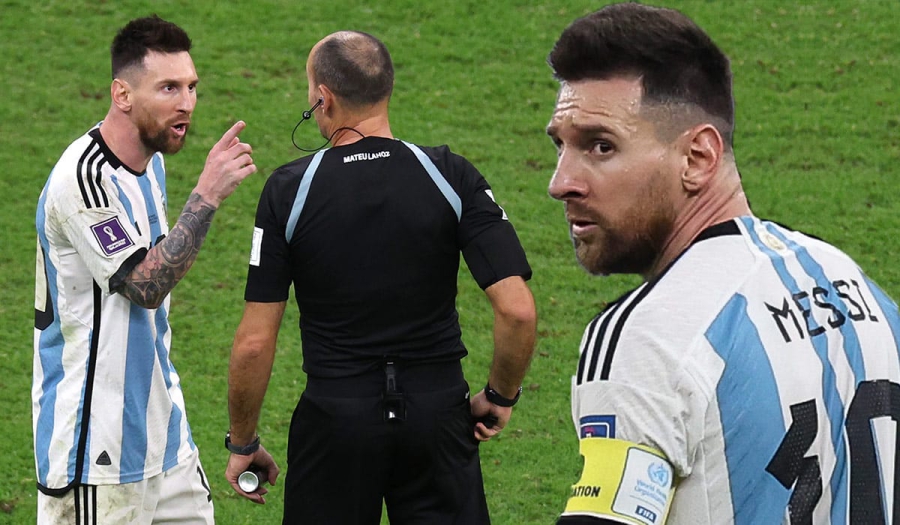 The two players and the coaching staff were involved in an argument in which Lionel Messi approached Louis van Gaal. Messi accused Van Gaal of deliberately instructing Dutch players not to respect Argentina. Assistant Edgar Davids then rebuked Messi's action.
FIFA announced on Saturday, December 10, 2022, that it would launch an investigation into the Argentine football association AFA and the Dutch football federation KNVB.
Both teams were considered to have violated Article 12 of the FIFA Disciplinary Code regarding player and official errors. Lionel Scaloni was even investigated for violating Article 16 relating to order and security at matches.
Talking about the match, Lionel Messi criticized the Spanish referee Antonio Mateu Lahoz. "I don't want to discuss him more because later I can get a suspension. But people saw what happened on the field was very bad. FIFA must see that they cannot place a referee who is not in accordance with his duties in this event," said Messi, as quoted from Livescore.
Defenders Gonzalo Montiel and Marcos Acuna were among the players who received yellow cards. Both players are serving suspensions and won't be able to play in the semifinals against Croatia.
#THE S MEDIA
#Media Milenial
#FIFA
#World Cup
#Argentina
#Netherlands