ART + CULTURE
ART JAKARTA 2023 BRIDGES CULTURES THROUGH ART
Mark your calendars for the remarkable Art Jakarta 2023 featuring a myriad of captivating segments and an exciting lineup of artists and installations.
31.10.2023
BY MIA ROSMAYANTI
Mark your calendars for November 17 to 19, 2023, as art enthusiasts in Indonesia eagerly anticipate one of the country's most significant art events, Art Jakarta 2023. This prestigious event is set to take place at JIEXPO Kemayoran, Jakarta, and it offers something unique compared to international art exhibitions.
During the Press Conference on Tuesday, October 30, 2023, at Bimasena at The Dharmawangsa Jakarta, Enin Supriyanto, the Artistic Director of Art Jakarta, stated that this event consistently maintains close ties with Indonesia's art and creative communities, and this point sets Art Jakarta apart from other international exhibitions.
This event features several intriguing segments that are a must for visitors, such as GALLERY, SCENE, SPOT, PLAY, and AJ TALK.
As the primary segment of Art Jakarta, "Art Jakarta Gallery" warmly welcomes exhibitors, including 40 galleries from Indonesia and 28 foreign galleries, some of which are participating for the first time, open to all visitors over the course of these three days.
"Art Jakarta Scene" is a special space that offers various groups of young artists, art foundations, and creative institutions in Indonesia the opportunity to connect with art galleries, the general public, collectors, and other essential figures in the art world. This initiative is vital for promoting the Indonesian art scene, providing a platform for young and talented artists to gain broader exposure and connect with art stakeholders.
One highlighted artist at Art Jakarta is Farhan Siki, the winner of the "Painting of the Year" competition organized by UOB last year. He will participate in a special area called "Art Jakarta Play," specifically designed to pique children's interest in art. The presence of renowned artists like Farhan Siki offers a rare opportunity for children to learn and interact with the world of art, potentially inspiring the next generation of artists.
Art Jakarta also offers "Art Jakarta Spot," a dedicated space for art pieces that require ample room to shine. One such example is "Growing Room," created by Jose Saros from Vietnam. This space allows artists to explore large, impressive works that create profound experiences for visitors.
Additionally, the event "AJ Talk" provides an opportunity for visitors to engage in discussions with publishers, artists, and curators. This is a rare chance to gain deeper insights into the creative processes behind artworks, explore the latest trends, and listen to perspectives from art experts, including the launch of a photography book and exhibition titled "Vice Versa" by photographer Indra Leonardi and "Illuminations" by critic Carla Bianpoen. This exhibition showcases Indonesian artists' responses to self-portraits through the lens of photography, offering a glimpse into their personal views and creativity.
Furthermore, "Art Jakarta Spot" is a platform for special presentations, including art installations customized for this art week. In this regard, "Art Jakarta Spot" will showcase nine curated artworks in a public area during the art week. One of these is the work of Jose Santos from the Philippines, a personal act of construction-reconstruction, arranging various objects to reframe them as a coded language of life. Nipan Oranniwesna from Thailand is another featured artist, shedding light on the concept of boundaries and intersections between both sides of the border in "Neither Body nor Soul" (2018). Both of these artworks will make their debut in Indonesia.
View this post on Instagram
Art Jakarta 2023 is not just an art exhibition; it's a celebration of Indonesia's rich art scene, a platform to promote young and talented artists, and a bridge between various elements of the art community. The event provides space for the growth of art in Indonesia and the development of strong relationships between artists, collectors, art galleries, and the public. Don't miss this unique opportunity to experience the allure of Indonesian art on a grand scale.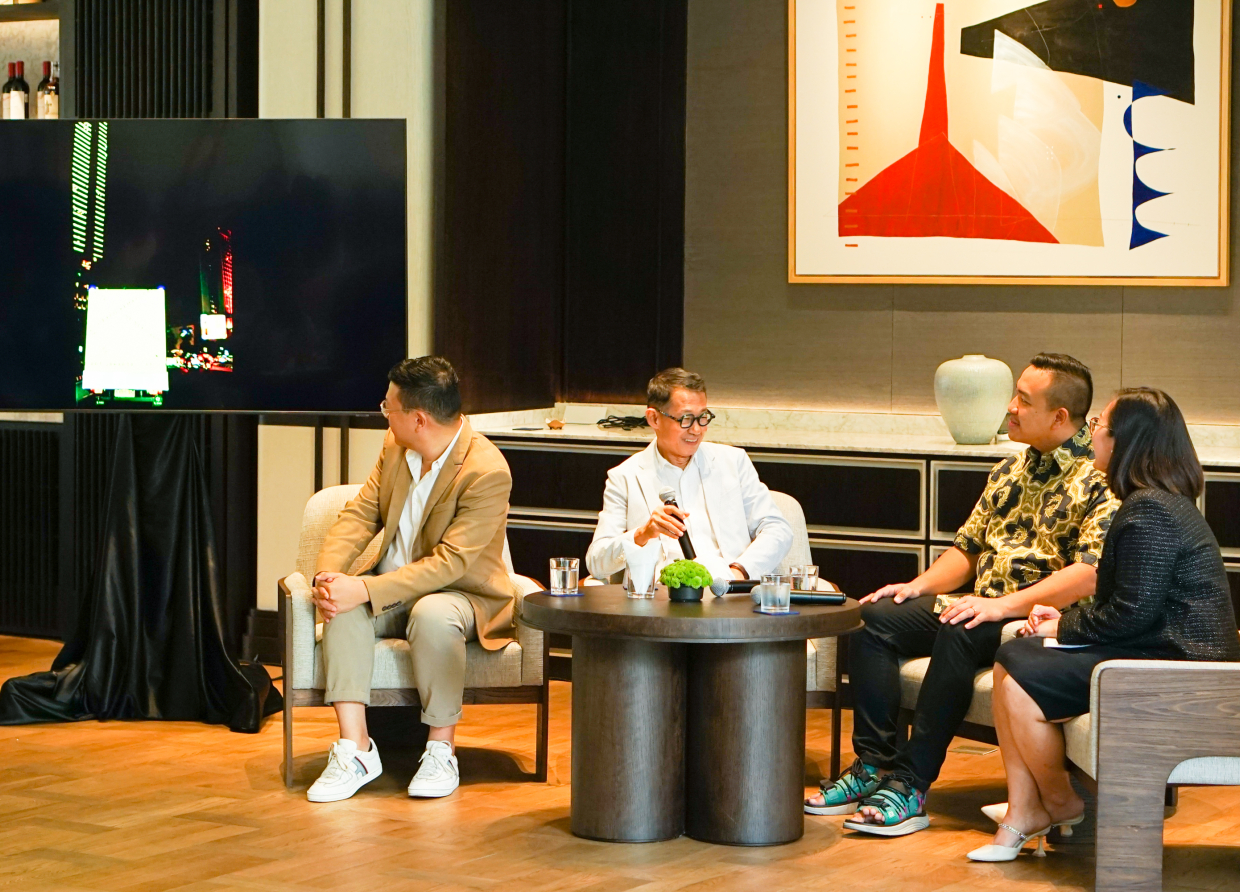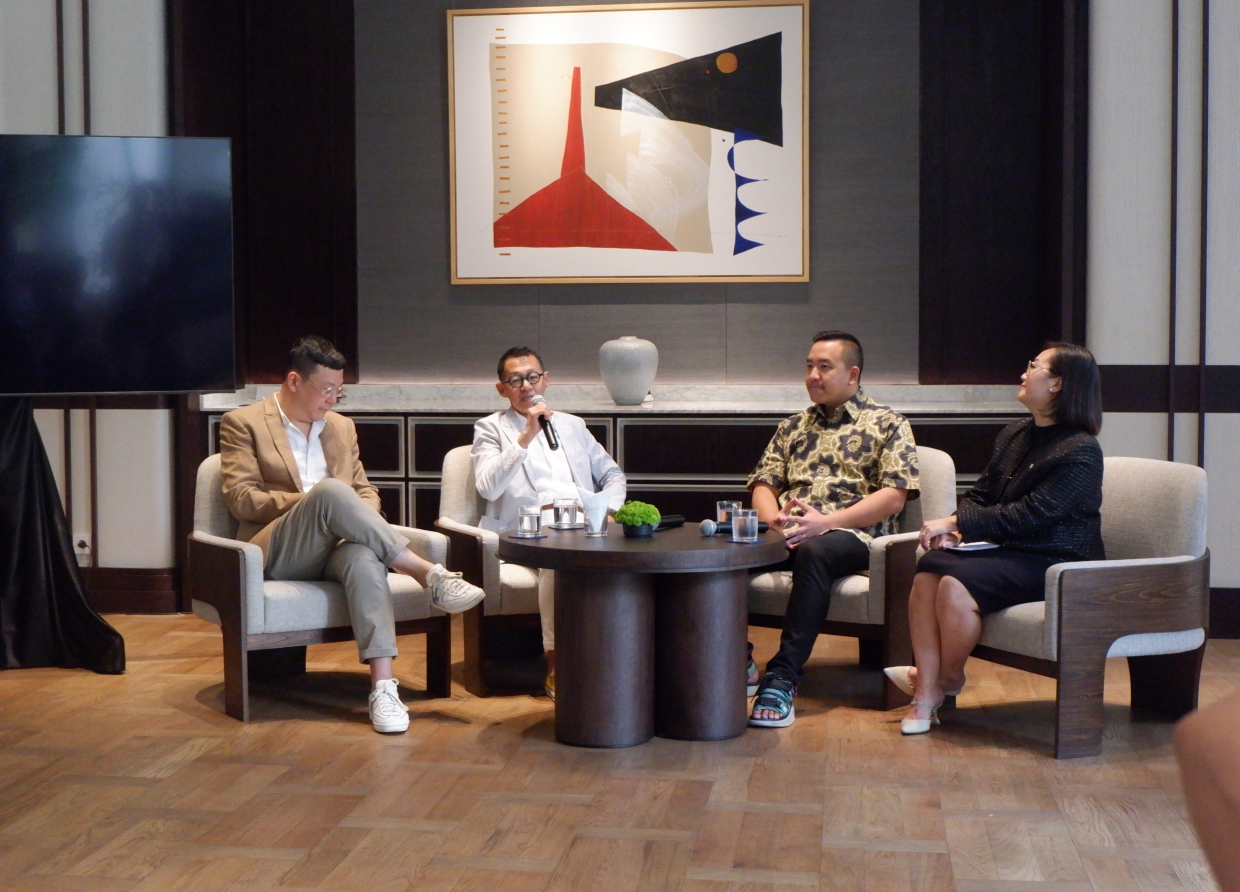 #THE S MEDIA
#Media Milenial
#ArtEnthusiasts
#CreativeCommunity
#ArtExhibition
#IndonesianArt
#ArtJakarta2023