SECRETS TO SUCCESS
HOW TO MAKE A RESUME THAT SEEMS APPEALING TO RECRUITERS
Here are the keys on how to make a great noticeable resume for job hunting.
24.09.2021
BY SYIFA
A resume is one of the most crucial documents in the job hunt that should always be given additional attention. It is a summary of your educational background, work experience, credentials, and other achievements and talents. Optional components include a resume objective and a professional summary statement. A resume should be as concise as possible. It is usually one page long, however, it might be two pages in some cases.
Making a resume appealing to recruiters, on the other hand, is a difficult task. You certainly don't want your resume to land up in the trash folder, do you?
So it's important that you can't apply to every job with the same basic resume. Take the time to personalize it by including the qualifications and skills the company is searching for so that the recruiters know you've got what they're looking for.
Take a few minutes to update your job descriptions so they create the best impression, in addition to updating your resume to meet the job. If you do it properly, it's not out of the question that recruiters will be really interested in your resume, leading to your dream job. Here's how you can do it.
1. Make sure that you're qualified
The qualifications for a job are normally given at the bottom of the job advertisement. To get considered, be sure you have the bare minimum of qualifications. Otherwise, you're squandering everyone's time, including your own.
Other than that, employers use a screening mechanism that compares your resume to a set of qualifications. So make sure to include keywords on your resume that correspond to the talents that the employer is looking for.
2. Choose your font wisely
Okay, it may appear that this isn't a big deal. However, selecting the ideal font that is appropriate is critical. We recommend using a simple and easy-to-read font like Helvetica, Arial, or Times New Roman. Use a font size that's readable, maybe 10-12 in size works best. Use bold and italics to highlight job titles and employers. That might not make your resume the most attractive. However, employers will find it easier to read.
3. Put headline hook
Your resume should explain why you are the best candidate for this position. It should also start with a hook, as with all great narratives. Include a summary of what you have to give and who you are as a professional as well as a key skills section showcasing your strengths but only focusing on the ones that are most relevant to the job. A concise, eye-catching headline or profile is a terrific way to get the reader's attention.
4. You're a fresh graduate? Don't worry, we've got you
For you, fresh graduates, don't worry if you feel like you had little work experience. You could also include key projects and papers from your time as a student. It can be difficult to know where to put this kind of experience on your resume, but if the work you've done has primarily taken place in an academic setting, experts advise putting it separately under a "Relevant Experience" section. Your ability to connect the dots from the classroom to the real world and offer value beyond the limits of an assignment will impress potential employers.
5. No need to include it all
You don't have to list every job you've ever had on your resume. If you have a long job history, the most recent 10—15 years should suffice. On job applications, you may be expected to list them all, but your resume is a summary of your work history, not your life story.
Get rid of anything that isn't absolutely necessary. Your resume is a business document, not a personal one. Information regarding your personal life, family, hobbies or anything else unrelated to work should not be included.
6. Write your skills section wisely
Make sure to include any new skills. Delete anything that's a little dated. You also better write your skills in sections. If you have a lot of skills relevant to a job like a foreign language, software, and leadership skills, better to separate those into sections. You can use "Language Skills" or "Software Skills" so it's easier to read.
Focus on your work experience. Write it in reverse chronological order. Then include your education and other details at the bottom of your resume. If it's been a while since you graduated, you don't need to include the name of your high school or your GPA.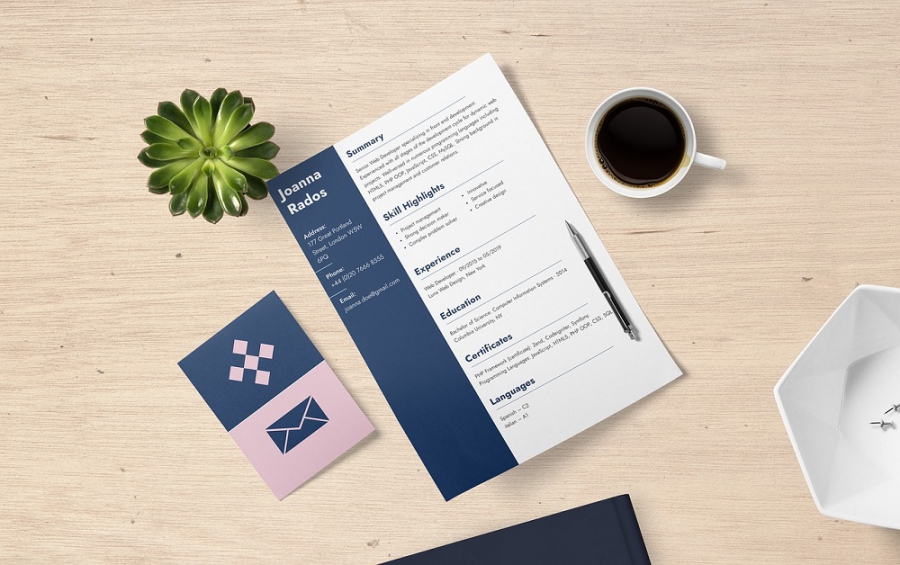 7. Use numbers
On a resume, including a lot of pretty specific information will help you seem more trustworthy. For example, you may say that in your latest position, which you've had for two years, you've managed to boost the income for your company by 50%, with details on how you went from Rp 10 million to Rp 20 million. Concentrate your resume on your accomplishments rather than your responsibilities at each job.
8. Include your LinkedIn profile
Include your LinkedIn profile, as well as any other relevant social media accounts. Twitter if it's for a professional job, Instagram or Flickr for social media or creative jobs, or your personal websites for portfolio. Don't put your entire LinkedIn URL on your resume. Simply use /yourname to create a custom URL for your public profile. Check the instruction on how to make it on the website.
9. Make your hyperlinks accessible
Because your resume will almost certainly be read on a computer, making your email address, LinkedIn and other social profiles, and personal websites clickable allow the recruiters to discover more about you.
10. Don't forget to check for typos
No typo on your resume shows that you are someone who takes your job seriously. You also need to remember to rename your resume file to "[First Name][Last Name] Resume." It will be much easier for recruiters to find your resume file, ensuring that it is not overlooked. Please avoid sending a file that has a name like, "My Fix Resume" or even mistakenly sending a resume with another company name on it.
11. Send it in PDF format
You won't have to worry about weird formatting or the recruiter seeing a confusing mess if you save your resume as a PDF. Unless the company specifies otherwise, send your resume in PDF format so that readers may see it precisely how you want it.
That's all folks, we hope that your resume will look even better after doing these things. Hence, your dream job is not such a dream anymore.
#THE S MEDIA
#Media Milenial
#Resume
#Job Application