THE S LIST
4 INDONESIAN ANIMATORS ARE GOING GLOBAL
Behind successful and inspiring animated movies, there are brilliant animators from Indonesia.
19.08.2021
BY HANUM FAUZIA
Who isn't familiar with shows like Snow White, Tom and Jerry, and Bugs Bunny? Those animation films, perhaps, make our old childhood colorful by giving unforgettable stories. These animations that have brought us happiness and laughter are increasing in value in the animation art market. Did you know that the animated celluloid sheets ("cels"), storyboards, and concept art from these famous characters have increased in sales by as much as 20% each year, according to Business Insider?
And behind every successful and inspiring animated movie, there is a hard work from the animators. These brilliant animators are from Indonesia, and they prove that their work cannot be underestimated. Let's find out who they are.
Johanes Kurnia, Indonesian creator behind "Star Wars"
Behind the success of Star Wars: The Last Jedi, there is a cold-hand creator from Indonesia, Johanes Kurnia, and his Indonesian friends that successfully made animations for this movie. Kurnia has worked for about four years as a Generalist Supervisor at the Industrial Light & Magic company, where the founder is George Lucas, the creator of Star Wars. He took responsibility for creating a digital environment or background for an object in a film adapted from a reallocation.
Kurnia who graduated from cinematography major in Jakarta Institute of Arts (IKJ) has been interested in animation films since reading a book about Adobe Photoshop. Afterward, he watches some films from popular film director Steven Spielberg who made Jurassic Park. Then Johannes started to look for an opportunity to work in some companies outside Indonesia as at that time; the digital art industry was not well-developed yet in Indonesia.
After trying many trials in some countries like Brunei Darussalam, Thailand, Japan, to the USA, he finally anchored in Industrial Light & Magic company, a sister company of Lucasfilm. Not only Star Wars: The Last Jedi, Kurnia also took a part in The Mandalorian and other Marvel movies.

Yorie Kumalasari, representation of an Asian animator that can work in the Hollywood industry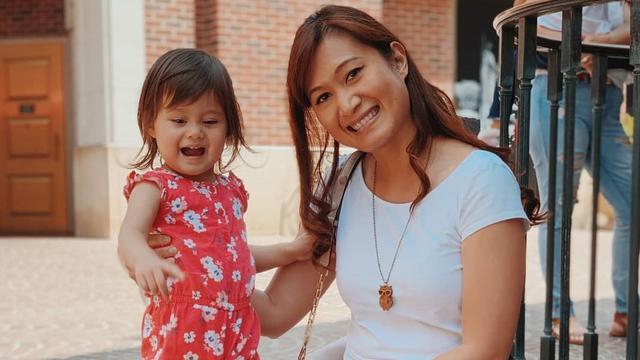 Yorie Kumalasari is one of the few female art animators that can work at DreamWorks Animation in California. Until now, she got involved in some Hollywood films, like How to Train Your Dragon: The Hidden World, Abominable, The Croods: New Age, and The Boss Baby: Family Business. As an effect artist, Kumalasari creates 'life animations,' like splashing water, explosions, fire, snow, and dust.
She liked 3D animation when she took a master's degree in Digital Imaging and Design at New York University. After graduating, Kumalasari worked at an advertising company, The Mill, in New York and Los Angeles. Bringing those working experiences, Yorie braves herself to apply to other companies, and finally, she got the job at Disney Animation.
Before joining DreamWorks, this Sumatra lady-born had a hand in Moana, Power Ranger, The Fate of The Furious, and Hotel Artemis, a masterpiece of a film director from England, Drew Pearce.

A detail-oriented, Rini Sugianto
View this post on Instagram

Aside from Yorie Kumalasari, we also have Rini Sugianto, an animator with a lot of experience working in Hollywood. She did The Adventure of Tintin: The Secret of Unicorn (2011), Iron Man 3 (2013), Avengers: Age of Ultron (2015), Ted 2, and Ready Player One that has nominated for an Oscar Award in 2019.
Sugianto graduated from the University of Parahyangan, Bandung, and took an architecture program. Initially, she learned 3D animation to draw a building. Then she became interested in animation design and continued her master's degree at the Academy of Art University in San Francisco.
After graduating in 2005, Sugianto started to work as a character animator at Weta Studio in New Zealand, where the owner is Peter Jackson. She also took part in the filmmaking of The Avengers, Iron Man 3, and Hunger Games: Catching Fire.

Kevin Herjono, visual effect creator of Deadpool
Kevin Herjono is an Indonesian who works at Blur Studio, LA. This company is the one that created visual effects for the Deadpool movie. When he was in high school, Herjono attended a movie festival. Since then, Herjono has loved visual effects. After graduating from Savannah College of Art and Design, Georgia, USA, Herjono who was born in 1993 continued to work as a 3D generalist in Blur Studio.
Currently, he works at one of the well-known character graphical representation/avatar companies, Genies, as a Lighting Compositing Artist. He is in charge of setting lighting, adapting shaders, renderings, compositing shots, and maintaining consistency in all sequences.
#THE S MEDIA
#Media Milenial
#indonesian animators
#film animators